The raison d'etre of Yahoo Japan Corporation ("Yahoo! JAPAN") is to create a richer society through the provision of convenience. Yahoo! JAPAN is dedicated to the mission of solving the problems of the people and society by leveraging the power of IT (information technologies).
IT has developed to empower each and every person.
As Japan's population declines and its economy shrinks, it will be increasingly important to have functions that enable each individual to have a purpose in life and to find their passion as well as the people to share it with. This is where we can make full use of the power of IT.
Will people be happy if they were economically rich? Today, as society matures, values are shifting from material richness to happiness of the mind. IT may even be able to "visualize" such happiness.
On the other hand, as with other countries, we are increasingly confronted with problems such as poverty and education gaps in Japan. Due to its strength in rectifying information asymmetry, I am sure that IT will also be able to contribute to solving these social issues.
"Do now what will be taken for granted 10 years later"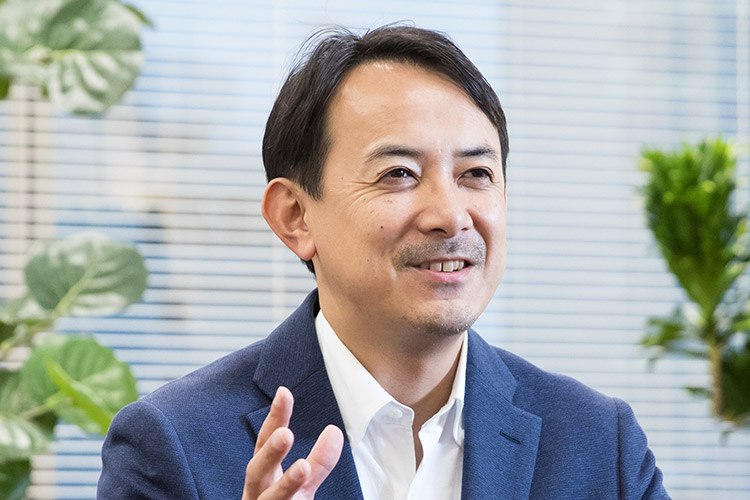 Yahoo! JAPAN classifies its ESG (Environment, Social, Governance) initiatives into "four UPDATEs." The specific UPDATEs are: "Developing an IT society," "Supporting disaster relief and social issues," "Building a society where everyone can play an active role," and "Working toward a sustainable society."
What we intend to focus on the most is the enhancement of cyber security. This also leads to one of the four UPDATEs, "Development of an IT society."
Cyber security, which may also become a social risk, is an urgent issue as OMO (Online Merges with Offline) progresses and Yahoo! JAPAN's business expands as a result.
A symbolic incident was the ¥10 Billion Giveaway Campaign by our mobile payment service, PayPay. We held the campaign to increase recognition and the use of PayPay. During this campaign, malicious third parties obtained credit card information from sources including the "dark web," which offers a high degree of anonymity. They then registered the obtained information with PayPay and fraudulently used PayPay for payments. Following this incident, we have made efforts to improve security such as by introducing "3D Secure" (an authentication service).
I learned at first-hand that the level of cyber security cannot be raised unless media literacy is improved at the society level and not by Yahoo! JAPAN alone.
Another important thing is to "do now what will be taken for granted 10 years later." Yahoo! JAPAN has always developed new services based on this idea. With PayPay, in ten years, we may hear people saying, "We only use bank notes at weddings and funerals now, don't we?" – this is the kind of society we want to create.
I hope that people living in Japan ten years from now will look back on this incident and say, "The level of cyber security improved because Yahoo! JAPAN regarded it as a serious problem and handled the incident," or "I became security conscious because Yahoo! JAPAN disseminated its experience."
Making Yahoo! JAPAN's initiatives on disaster prevention a "legacy" of Tokyo 2020 Games
Olympic and Paralympic Games Tokyo 2020 will take place in 2020. As an official supporter※, Yahoo! JAPAN will contribute to the convenience and comfort during the Games through services related to Yahoo! JAPAN Search, Yahoo! JAPAN Weather & Disaster, Yahoo! JAPAN Transit Information, and Yahoo! JAPAN Maps.
Since Japan has a high risk of natural disasters, we will take the opportunity of Tokyo 2020 Games to strengthen tools related to disaster prevention and response. They could become life-saving tools for those living in Japan as well as tourists from abroad who speak a different language and are not used to natural disasters. We hope to leave these tools as a legacy.
Yahoo! JAPAN is a Tokyo 2020 Official Supporter (Internet-based information and navigation services).
Using IT to visualize environmental load
With the advancement of IT, its environmental load has become impossible to overlook. While the IT industry may seem clean, according to a French think tank, the amount of CO2 emissions from the industry on a global scale will be almost equivalent to the automobile industry by 2020.
Therefore, Yahoo! JAPAN has set a target to reduce CO2 emissions per revenue by 50% compared to 2008, by fiscal 2028.
We are making efforts to reduce environmental load by constructing an environmentally friendly, next-generation data center as well as a data center in the United States that runs entirely on renewable energy. We will continue our efforts with a constant awareness towards the impact that can be derived from direct CO2 emissions as well as from our users' actions that may be induced through our services.
At the same time, we are also considering to visualize environmental load such as CO2 emission using the power of IT. If the amount of CO2 emission generated from viewing videos and sending emails can be visualized on the spot, it would urge employees, stakeholders, and many users to change the way they act.
Carrying out governance in its true form, not as a formality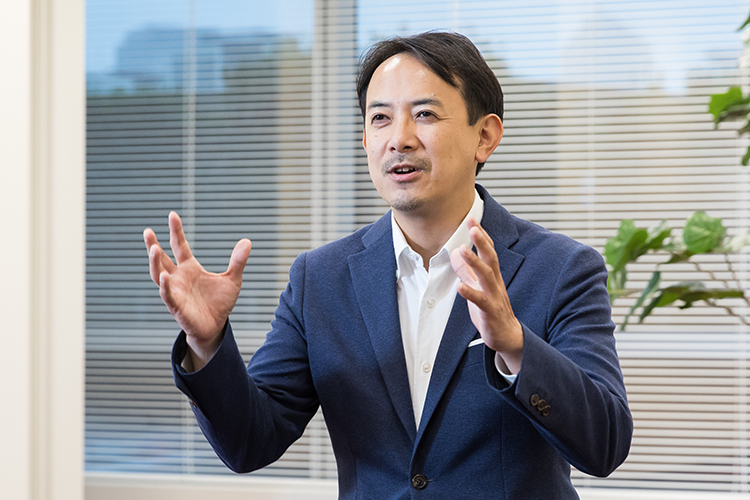 Establishing an appropriate corporate governance system is essential to continue being a company that is trusted by and contributes to society. A governance system has no ultimate form of perfection and must constantly be updated.
Yahoo! JAPAN converted from a company with an audit and supervisory board to a company with an audit and supervisory committee in fiscal 2015 to combine "transparent, fair, timely and decisive decision-making" and "aggressive governance." It enhanced transparency and fairness by increasing the number of independent outside directors from two to three in fiscal 2018 and making all of the audit and supervisory committee members independent outside directors in June 2019.
As announced, SoftBank Corp. increased its stake in Yahoo! JAPAN to 44.6%(Percentage of voting rights) in June 2019. This has made SoftBank Corp. the largest shareholder and parent company of Yahoo! JAPAN. By strengthening our partnership with SoftBank Corp., a communications company, through capital ties and expanding services in both the online and offline domains, we will aim to achieve further growth and development of Yahoo! JAPAN and improve its corporate value.
There have been growing concerns in the international community toward huge IT platformers. For this very reason, Yahoo! JAPAN intends to advance its initiatives to improve corporate value from both the financial and non-financial sides by actively measuring and disclosing ESG information and fulfilling accountability.

July 2019
Related link