The mission of Yahoo Japan Corporation ("Yahoo! JAPAN") is: "UPDATE JAPAN – Making Japan more convenient, with the power of information technology." We started our services in 1996, at the dawn of the Internet. Since the launch, we have worked as a pioneer to improve the quality of people's lives and other aspects through the power of the Internet.

I believe that the Internet is the best tool to efficiently improve the world. Most of all, Yahoo! JAPAN, which provides numerous services with large user bases, conducts businesses that are at the core of fields with the potential to solve social issues. Hence, I am convinced that Yahoo! JAPAN exists to contribute to the society. It is extremely important for us to play our part for the society by leveraging the strengths of the Internet, which are efficiency and optimization, to address inconveniences and areas that are not working smoothly in the world. But our role does not end here. The DNA that runs through Yahoo! JAPAN since its inception is to contribute to society by empowering individuals, and this will never change. To this end, I strongly believe that we must be a company that continues to provide the best services possible.

My belief comes from my own experience of launching an Internet service in 1997, which gave me an opportunity to delight hundreds of thousands of users every day. It was this experience that originally convinced me that if we provide really good and convenient services, we can be useful to many people.
Leveraging Diverse Values to Provide the Best Services
In providing the best services, it is vital for us to thoroughly focus on the principle of "users first," and to raise the wellbeing of employees and their families who are involved in the services. Yahoo! JAPAN strives to create an environment where highly motivated employees, regardless of their experience, life stage, or attributes, can respect each other's values and fully demonstrate their passion and abilities for the business. We engage in addressing themes such as women, childcare, LGBT, disabilities, and international workforce. Furthermore, Yahoo! JAPAN implemented a teleworking system, "Dokodemo Office (Office Anywhere)" in 2014 to promote a free workstyle. In April 2022, we expanded "Dokodemo Office," eliminating restrictions on means of commuting. We believe that this will further promote diversity by allowing us to hire talented people regardless of where they live and enabling employees to choose a workstyle that matches their own values. We will continue to create innovative services by encouraging our employees to take on challenges in all directions.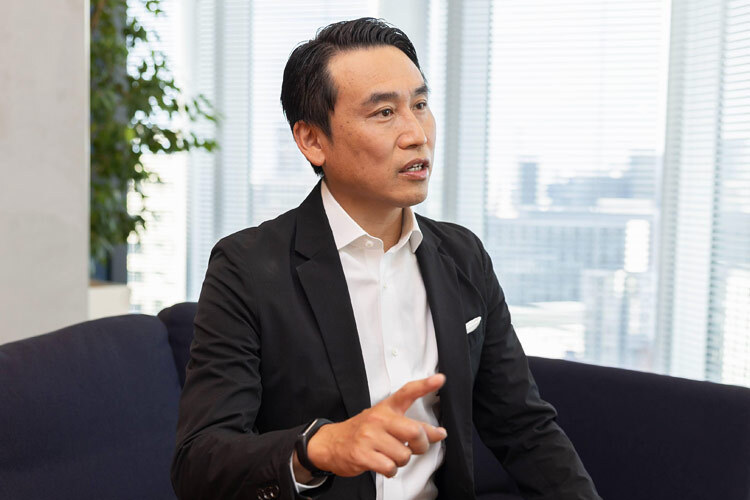 Our Commitment to Provide Safe and Secure Digital Platforms
We believe that the data of our customers has the power to solve social issues, and we utilize data with the aim of making society more convenient through information technology. However, the basic premise of this is that users can provide and use data comfortably and on their own accord. Therefore, Yahoo! JAPAN utilizes data based on an unwavering premise that our customers' data belongs to the customers. For example, we focus on the use of data through artificial intelligence (AI), including biometric security measures, strengthening measures against offending comments through AI, and training human resources in AI to properly utilize it. With the highest level of data governance and cybersecurity system, we will continue to promote data utilization for our users and the society.
Realizing a Sustainable Society
Since the Internet is now used in every field, it can play many roles in sustainability. As a company with a particularly large number of users and a high social impact, we believe that contributing to sustainability is our obligation and an area we must take the lead in. We have taken the initiative by declaring Yahoo! JAPAN's "FY2023 100% Renewable Energy Challenge" in 2021, aiming to achieve a shift to 100% renewable energy for electricity used in business operations such as in data centers by FY2023. Furthermore, we announced that Yahoo! JAPAN will begin its initiatives to become carbon negative from 2024 and will contribute to the carbon neutrality* of the entire group under its parent company, Z Holdings Corporation. In addition, we will take on initiatives unique to us, such as the "Yahoo! JAPAN Regional Carbon Neutrality Promotion Project," which is already being pursued in collaboration with local municipalities.
Utilizing Group Synergies to Further Solve Social Issues
Z Holdings Corporation completed its business integration with LINE Corporation in 2021 and has now become one of the largest Internet service group in Japan, possessing three action points that are indispensable to daily life: information, payment, and communication. Through synergies with a wide array of group companies, Yahoo! JAPAN will create new value by working to solve various social issues and contribute to the realization of more enriched and convenient lifestyles by helping to solve the problems of each individual.

*GHG emissions subject to the GHG Protocol Scopes 1 and 2.
Scope 1: Direct GHG emissions from company-owned and controlled resources. (e.g., combustion of fuels, industrial process)
Scope 2: Indirect GHG emissions from the consumption of purchased electricity, heat, and steam
Related links