Dash ahead once you see the right path
To sustain business, it is essential that we provide good service and create a good company, and contribute to society. And to provide good service, it is imperative that we thoroughly focus on user-first.

For example, PayPay, which I have been involved with since its inception, launched its service in 2018. Looking back on the history of the Internet, I thought that all payments will naturally be digitalized in the future. Once I started to develop a business vision with that in mind, I became preoccupied with the vision. People may call such vision a "fantasy," but it was a certain future with an open door. In fact, failure to invest in a certain future poses a risk in itself.

I think it is an important mindset for business leaders at all levels, including business managers and product managers, to dash ahead once you see the right path ahead of you.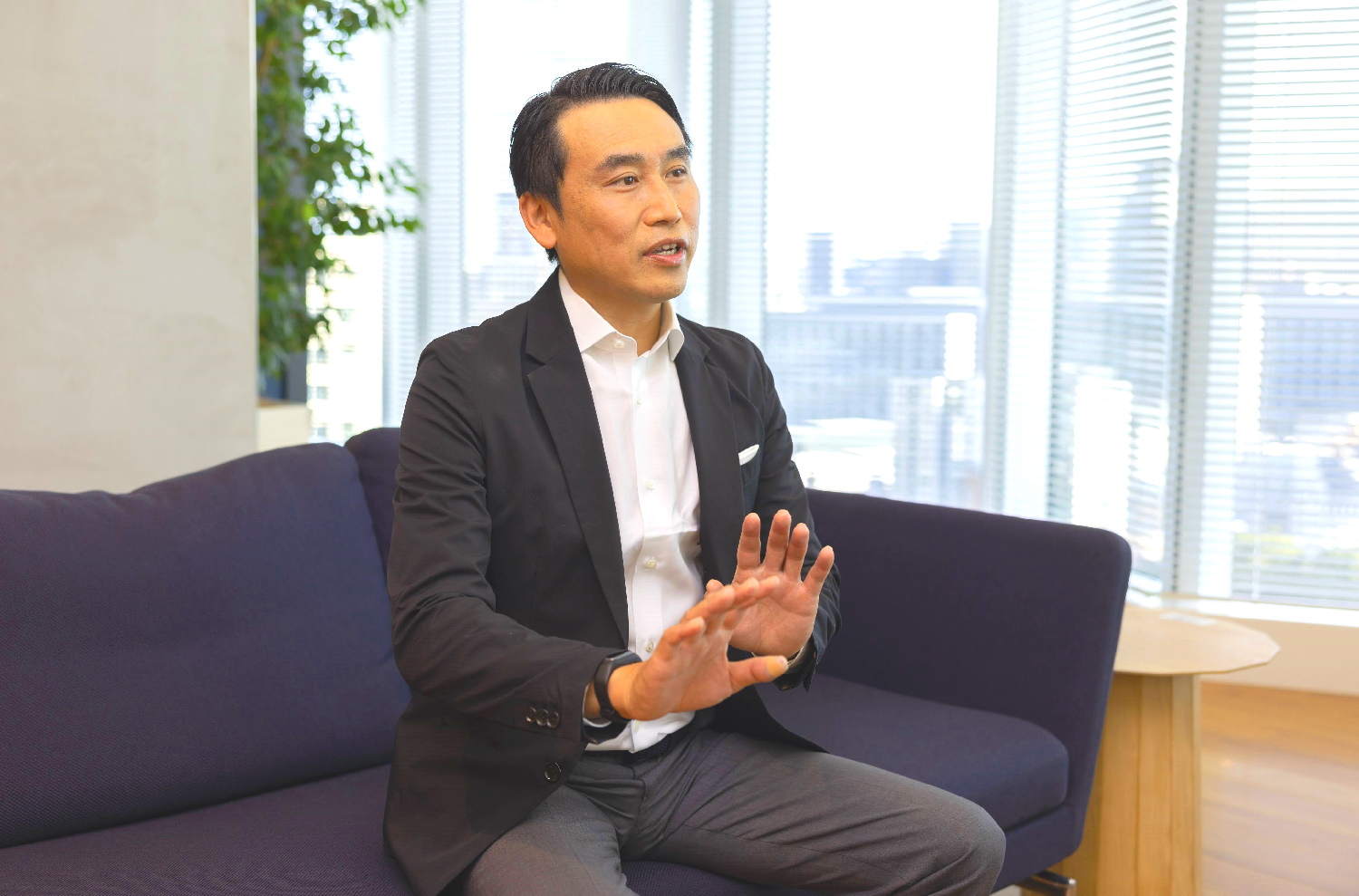 Work that gives shapes to "I wish this could be done" with fantasies and a playful spirit
Yahoo! JAPAN has many services that have been loved for a long time. However, when the society and technologies undergo drastic changes, it is not enough to refine existing services. We need to make new services that did not exist before.

To do so, it may be important to try to just forget everything Yahoo! JAPAN has developed so far. Even if it is not an extension of the current business, or in line with Yahoo! JAPAN's existing line of business, if it is something that today's users really want, we should create and provide services that best fit the needs. I call this power to give shape to users' needs, the power of "fantasizing."

Today's Internet services themselves are, shall we say, an accumulation of fantasies. Every day, someone's fantasy of "I wish this could be done" led to the daily evolution of Internet technology and the realization of service platforms for this purpose.

I believe that the source of the power to create new services with technologies that have never existed in the world before, is the power of "fantasizing." I hope that the employees of Yahoo! JAPAN will develop and sharpen this power of "fantasizing."

In other words, we should define the "ideal state" of the service and work to fill the gap between the current state and the "ideal state." The "ideal state" should be something that users will be astonished or impressed by, or something that those involved in the service will want to share with others.

At the same time, it is good to have a bit of fun. Of course, ensuring the stability and reliability of services is a must, but I believe that services that make both the creator and the user chuckle are better than services that are stiff and rigid with no sense of humor or fun, as fun services enrich people's hearts and minds.
From flow-based to stock-based marketing; constantly making Yahoo! JAPAN the destination
Until now, Yahoo! JAPAN's services were like terminals. Users who searched something using Yahoo! JAPAN Search just moved on to their destinations, that is, they moved on to other webpages and services. There were many users who came to our services, but there were also a lot who left. But from now, I believe that Yahoo! JAPAN itself has to become the destination, serving both as the entrance and exit of user traffic.

Using Yahoo! JAPAN's services, I want users to fulfill their needs of what they want to know or do within Yahoo! JAPAN's services. Whether it be searching for restaurants or thinking of replacing their cars, the necessary information is in Yahoo! JAPAN, and users can directly reserve or purchase from Yahoo! JAPAN. I want Yahoo! JAPAN to be a service that provides everything.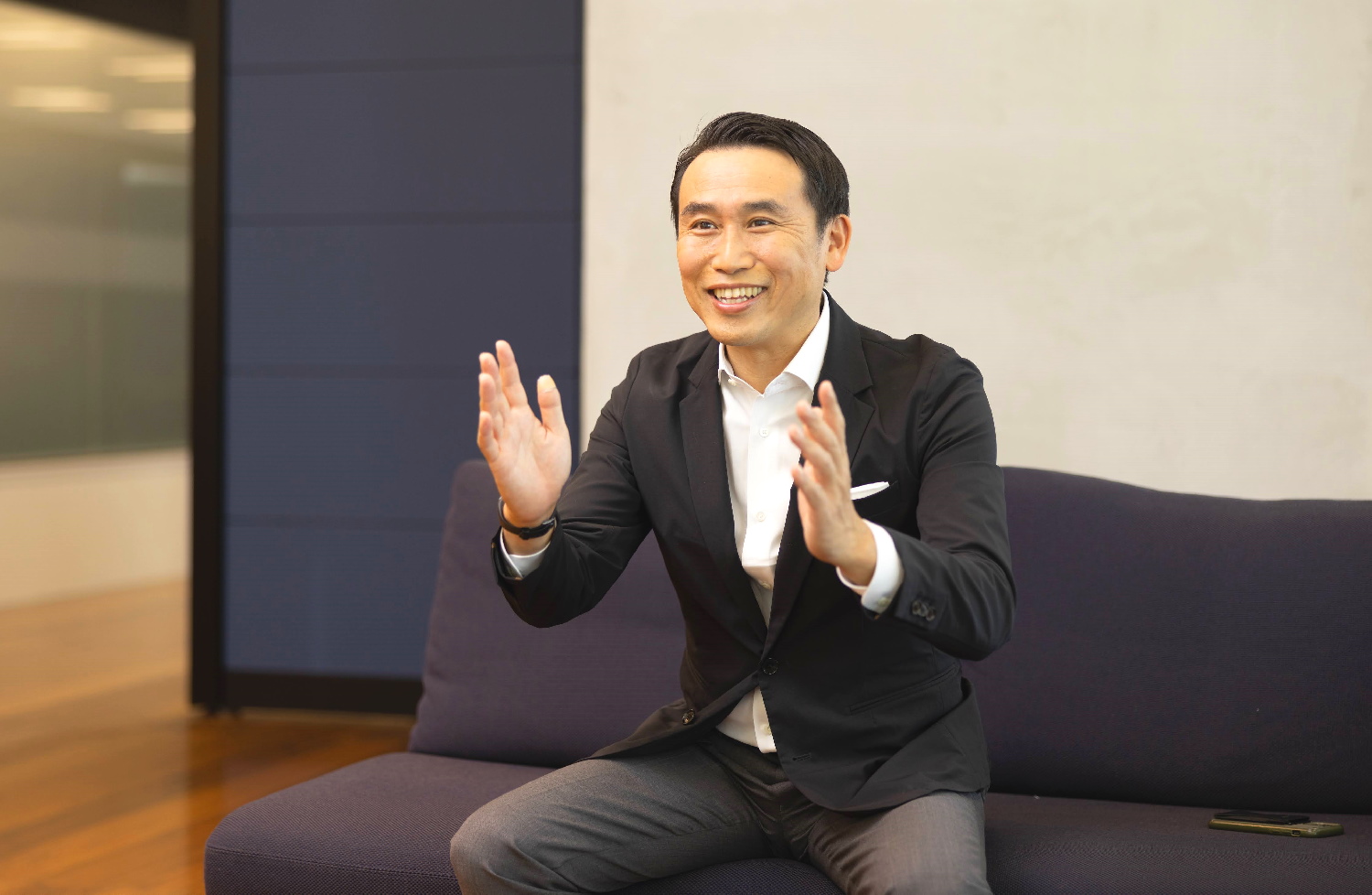 In marketing, I want to create a series of processes that increase user reach and contact opportunities to foster recognition and interest; make payments, purchases, and reservations more convenient; and use the data obtained from these activities to advertise to each user's interests and encourage them to repurchase. In other words, this is a shift from flow-based marketing to stock-based marketing.

To realize this we have three axes: various information services; LINE, a communication platform; and PayPay, which is growing significantly as a financial service. Using these axes as foothold, we will enhance our data and AI infrastructure, which will in turn bring our strategic businesses such as media and commerce businesses to a new level. When all of these work in tandem, everything will work in a virtuous cycle. No other business entity, not only in Japan but also in the world, has such a complex combination of services.

In other words, we have all the ingredients. How you cook them will depend on how well you handle your knives as chefs.
In Yahoo! JAPAN, all employees are managing chefs
I am entrusted with the mission of enlarging Yahoo! JAPAN's services and businesses, and will lead Yahoo! JAPAN as its CEO. However, I also believe that convincing all Yahoo! JAPAN employees that "our company is wonderful because we provide good services that are loved by many people" is an equally important mission of mine. I would like to create a state where self-realization through work and the realization of social value as a company are one and the same.

For this, I want to enrich self-development opportunities for our employees more than ever before. We will increase training and educational opportunities so that employees of all job types can become AI human resources.

In addition, we will continue to make various efforts to promote "new work styles" centering on remote work, which we are working on to maximize individual and organizational performance by allowing each of our approximately 8,000 employees to choose the most appropriate work style. We hope to be considered a cutting-edge example of this work style, enabling our employees to be more productive and creative.

In Japan, Yahoo! JAPAN has the largest number of users, traffic and data, and provides numerous services leveraging this asset. Without knowing the top level of what good service and good user experience on the Internet are like, no good technology or good service will ever be created.

Always listening to the customers, examining the ingredients of the day, occasionally finding new ingredients, and serving creative dishes every day. We need people with the sensibility of such a chef. If we just continue to follow recipes without knowing what delicious food entails, our customers will never be satisfied, and probably the chefs will not enjoy their culinary creations either.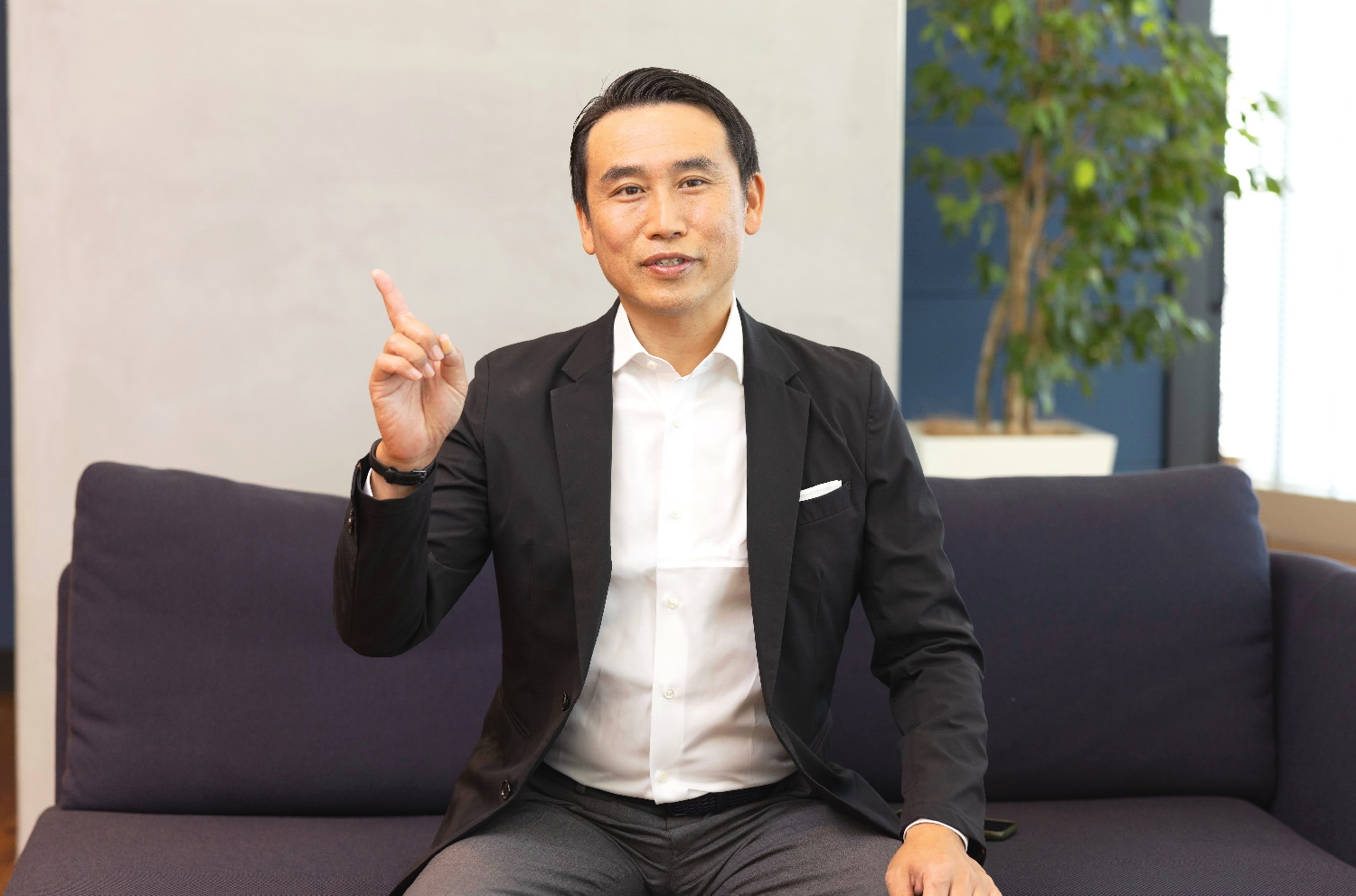 This is true for all positions, from business strategy planning to engineering, consulting sales, service/sales planning, marketing, general affairs, and human resources. We are a group of people who take ownership of their own work, taking the initiative and tackling their own issues not just passively doing things because they are told to. And I hope that Yahoo! JAPAN will continue to be a group of such people.
Takao OZAWA
President and Representative Director, CEO
Yahoo Japan Corporation
Born in 1972. Graduated the School of Law, Waseda University. In 1999, Takao Ozawa founded Bizseek, Inc., which was sold to Rakuten, Inc. in 2001. In 2003, he joined Rakuten, Inc. as Corporate Officer in charge of auction business, following the merger of Bizseek, Inc., and in 2005, became Director, General Manager of Business Division at Rakuten Baseball, Inc.
Ozawa Joined Yahoo Japan Corporation in 2012, after selling Crocos, Inc., which he established in 2011, to Yahoo Japan Corporation.In 2013 Ozawa was appointed Corporate Officer, responsible for Yahoo! JAPAN Shopping and from April 2018, oversaw e-commerce, travel, and financial businesses as EVP, Managing Corporate Officer, President of Commerce Company at Yahoo Japan Corporation.
In June 2019, Ozawa was appointed Director, EVP, Senior Managing Corporate Officer, COO (Chief Operating Officer) at Yahoo Japan Corporation, overseeing all commerce and media businesses.Ozawa was appointed President and Representative Director, President Corporate Officer, CEO (Chief Executive Officer), Yahoo Japan Corporation in April 2022.
Ozawa concurrently serves as: Director, Senior Managing Corporate Officer, CGSO (Chief Group Synergy Officer), E-Commerce CPO, Z Holdings Corporation; Chairman of the Board, Ikyu Corporation; Outside Director, ASKUL Corporation; Director, ZOZO, Inc.; Director, PayPay Corporation; Outside Director, Demae-can Co., Ltd