Yahoo Japan Corporation ("Yahoo! JAPAN") is committed to create an environment in which our employees can safely work in good health. To this end, we offer various benefits including internal massage rooms, subsidy system for various medical check-ups, and health management by industrial physicians and healthcare staff.In addition to various social insurance, we also proactively offer protections for emergency situations such as comprehensive welfare group term insurance and long-term income compensation system, etc. to create a comfortable work environment.
Defined Contribution Pension System
Defined Contribution Pension Plan (Japanese version of 401K) is a pension system which allows the employees (the plan holders) to select investment products themselves while the company bears the pension premium. The amount of pension received in the future will vary depending on the investment result. Japan is facing a rapidly aging society with birthrates declining, and sustaining the public pension plan is becoming difficult. In such environment, the role of pension systems is becoming increasingly important. Yahoo! JAPAN has introduced this system to support the employees' enriched life after retirement.
Employees' Saving Scheme (Zaikei)
This is a saving scheme in which a fixed amount of money is deducted from employees' salaries and bonuses and the company collectively saves the money in financial institutions. Employees can save by periodically reserving their money. There are three types of Employees' Saving Schemes: ordinary saving scheme, saving scheme for home acquisition, saving scheme for pension.
Cumulative Stock Investment Program (Ruitou)
This is a stock investment method in which stock investment is made from the fixed amount of money reserved every month. As part of the welfare program, Yahoo! JAPAN provides "Ruitou" so that employees can buy Yahoo! JAPAN stocks from their salary. Yahoo! JAPAN provides provides a 15-25% incentive fee for the employees' reserves. This can be used as a means of long term asset building.
Comprehensive Welfare Group Term Insurance
Yahoo! JAPAN subscribes to Yahoo Group Term Insurance and Softbank Group Group Term Insurance to provide for employees' contingencies. The insurance premium is fully paid by the company, and when needed, the bereaved family will receive the insurance payment (a total of 20 million yen).
Fraternal Insurance
Taking advantage of the scale of the Softbank Group, employees can prepare for hospitalization and surgery due to illness and injury and receive a high death coverage at an affordable premium. Employees as well as their family members (spouse and children) can subscribe.
Long Term Income Compensation System
This system compensates 60% of the salary for a maximum of 5 years, if the employee cannot come to work for more than 60 days (exemption period) due to illness or injury. If the employee is absent or take an administrative leave due to illness or injury, the Health Insurance Society will provide two thirds of the salary for 18 months as disability benefit. However, there will be no income after this period. This system provides income support even after the 18 months period.
Subsidies for Cost of Brain/Heart Checkup
Yahoo! JAPAN covers the cost of brain and heart checkup so that employees can make an early discovery and prevent disease related to these organs.
Subsidy for Cost of Breast Cancer Screening
Breast cancer is the most common cancer among Japanese women. For early detection and prevention of breast cancer, subsidies to cover the cost of breast cancer screening is provided up to a certain amount.
Massage Room

A wellness center is established in the Head Office at Tokyo Garden Terrace Kioicho, where expert staff take care of the health and hygiene of the employees. Also, all employees can receive a massage treatment atin the Head Office in Tokyo Garden Terrace Kioicho, Osaka office and Nagoya Office.
Staff Restaurant/Café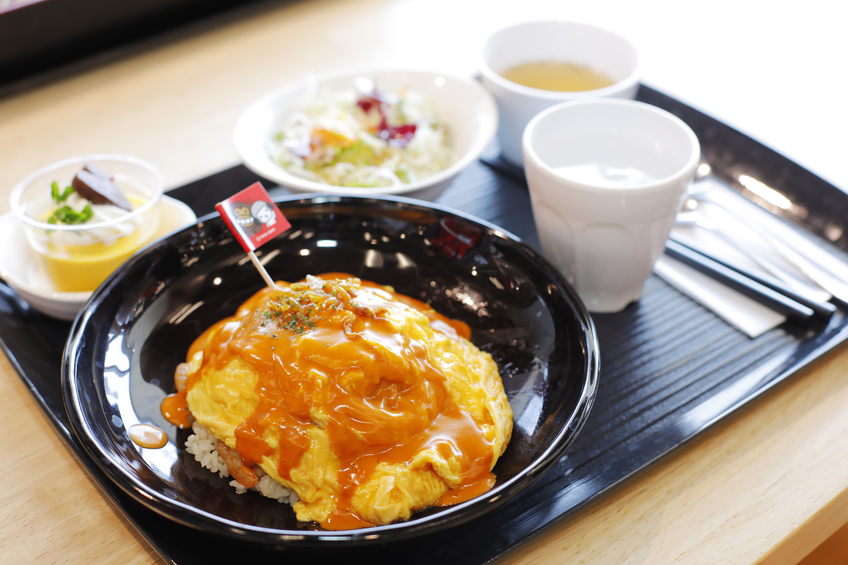 In our Tokyo Head Office, we have a coworking space called LODGE, which is also open to the public. We also have two cafes (CAMP11/CAMP17) and two company cafeterias (BASE11/Base17) in the building. These areas serve as meeting spaces or places to catch up with colleagues.
Health Insurance Benefit
Yahoo! JAPAN has its own Health Insurance Society, YG Health Insurance Society. Employees can receive subsidies higher than the legally required amount in various situations. (e.g. childbirth, expensive medical bills, etc.)
Recreational Facilities
YG Health Insurance Society offers discounts on affiliate accommodations, gyms, and amusement facilities such as Tokyo Disney Resort and USJ. In addition, employees can choose 10,000 points worth of benefits from the welfare (cafeteria) menu.
Subsidies for Internet Expense
Yahoo! JAPAN provides a subsidy for the Internet expense of "Yahoo! BB". Employees must meet certain conditions and file the necessary applications.
Special Benefit Plans and Discounts for Employees
In collaboration with other companies, many welfare services unique to Yahoo! JAPAN is provided at special prices. A wide variety of high quality special offers and discounts are offered. For example, discounts for: housing acquisition fee; costs for the usage of wedding venues, resort facilities and hot spring inns; tuition for acquiring certificates; interest rate on housing loans, etc.