Creating a Future That Can Only Be Created by Yahoo! JAPAN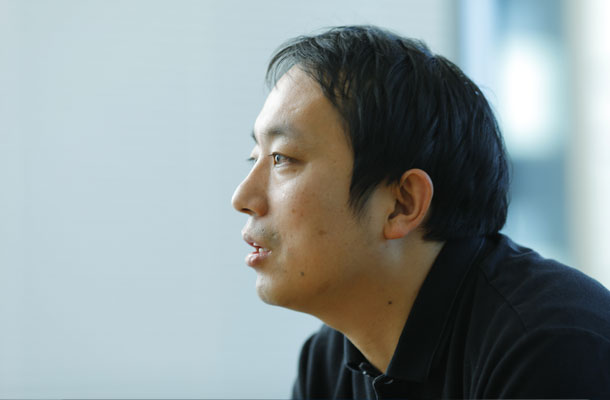 I first came across the Internet in 1996 when I entered technical college, the same year that Yahoo Japan Corporation (Yahoo! JAPAN) was founded. At that time, I had a vague premonition of the Internet's power, and of how it could enrich and bring convenience to the world. Why I decided to work for Yahoo! JAPAN after graduating from graduate school is because I was aware that Yahoo! JAPAN was in the midst of Japan's information telecommunications revolution and that it would be the company that leads the future of this revolution. So, I wanted to be at the forefront of this raging wave.
Yahoo! JAPAN is currently working on solving various social issues using a wide array of technologies, from designing our own data center to designing UX for Internet services that serve as touchpoints for users. Yahoo! JAPAN has created more than 100 services over twenty years since its foundation in 1996, and presently boasts approximately 50 million monthly active user IDs. Time spent by all logged-in users amounts to 10 billion hours per year with Yahoo! JAPAN processing 400 million requests per day and 450 GB of traffic per second.
In 2018, Yahoo! JAPAN released its smartphone payment service, "PayPay". One year since its launch, PayPay has rapidly grown into a service with 1.7 million merchants, 20 million registered users, and in excess of 300 million cumulative payments. (As of November 18. 2019). I believe that Yahoo! JAPAN is a company that can create the future with its own hands.
All Employees Improve Services by Leveraging Massive Amount of Data and AI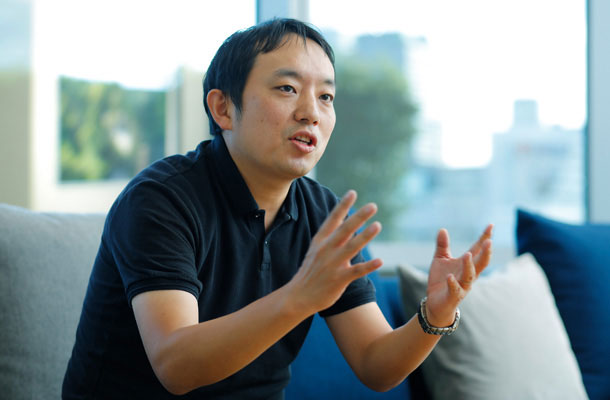 Major features of Yahoo! JAPAN are that it has one of the largest domestic online user base with 100+ services through which we accumulate 100 petabytes of data on a data utilization platform operated on-premises. Most of these technologies have been developed in-house. Sometimes there were failures, with every failure providing us with valuable learning experiences.
Technology companies around the world are now making rigorous efforts to use AI in data analysis to improve their services and to create new businesses. Yahoo! JAPAN, which has vast amounts of data, insight about data science and the computing power to process them, also has a tremendous advantage in the AI field where companies around the world contend.
I believe that expertise in data analysis and data science will both become commonplace in the future. Data will no longer be handled by data scientists and data engineers alone but be handled by all creators. Furthermore, all employees are required to do their jobs with a data mindset.
For example, deep learning technology is used in detecting fake listings in YAHUOKU! (our auction service) and improving the order of comments displayed in Yahoo! News. The persons in charge of these services collaborate with the science team to create models using AI to improve services, and verify the models in the actual services.
Having data and data science know-how at our fingertips and using them to solve issues. ——This is the data mindset that Yahoo! JAPAN requires from all creators.
Each Individual's Business Mind Propels Yahoo! JAPAN's Growth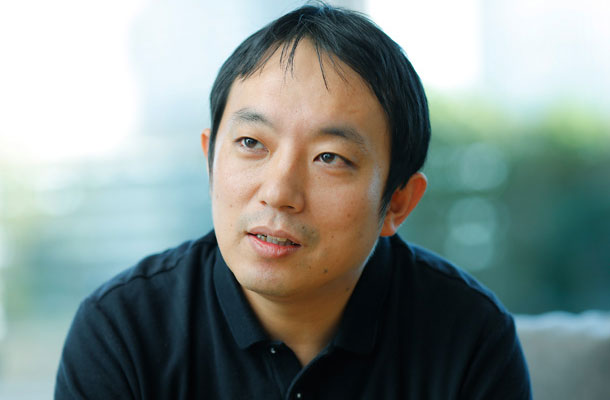 Providing the best security to protect users' privacy will always be our top focus, while we unleash the power of data with our technology to provide the best user experience and in the end, develop even bigger businesses. In order to realize such a future, there is one more thing that I expect from our creators: that they will deeply commit themselves to the improvement and creation of businesses using their technology and creativity.
Thinking about business is not just a job for management. The greatest challenge must be for each creator to grow his/her respective businesses. Simply, there can be no technical improvement without business growth.
In order to encourage the personal development of our creators, Yahoo! JAPAN has a program called "My Polaris" to assist creators to acquire new technologies, make commitments to open source and participate in external conferences, etc. As part of this, we also conduct training tours in which young creators visit global tech companies where they come across cutting-edge technologies and work styles. Also, the KURO-OBI (black belt system) which is in its eighth year recognizes and awards creators with outstanding knowledge and skills in their fields.
Internet technologies evolve extremely rapidly, which means that the business environment also changes at a dazzling speed. Not only Yahoo! JAPAN employees, but everybody else who works in this industry, must not be afraid of this rapid evolution. Instead, in order to create change ourselves, it is essential that we are prepared to continue learning throughout our lifetime.
Yahoo! JAPAN is a company that offers more than 100 services and uses a wide variety of technologies to operate these Internet services. Everyone who works here has the chance to experience a variety of jobs. Of course, none of these jobs is easy and it is 'not something that everyone can do. That is exactly why Yahoo! JAPAN's creators are able to grow and develop.
Actively taking advantage of such an environment, we will continue being an avid group of creators with growth mindsets to pursue self-development.