A combination of decision-making power and responsibility makes engineers thrive
I joined Yahoo Japan in 2004. I originally chose Yahoo Japan because I wanted to work in development using technologies that support Internet services, and also to be in an environment where engineers who work on site are given much autonomy and responsibility in many areas.

I was the type of person who thinks most about how to realize services in the optimal, fastest way, rather than planning them, but at Yahoo Japan, teams were given the autonomy to make a range of decisions, from the adoption of architecture to how to bring out performance.

In that sense, the choice was right for me. Yahoo Japan is a large-scale organization and has, by far, more services compared to the companies that I had worked for until then. It offers plenty of valuable opportunities, and since joining, I have been able to earn the trust of those around me by engaging proactively in my work and producing results. I believe that the company offers an environment where you can grow in any way you want to if you work hard, because you are given the authority and responsibility to make decisions measuring up to the trust you have earned.

The launch of PayPay in 2018 was also a valuable experience for me as Commerce Company CTO. During the first "10 Billion Yen Giveaway Campaign," the service was temporarily down due to unexpected amounts of traffic, causing a lot of trouble for users and stores, as well as all parties involved, both internally and externally.

In terms of system load measures, I have experienced several other major incidents during the past three years as Commerce Company CTO, including in the one-year anniversary campaign of PayPay and the "Cho PayPay Matsuri." Although the incidents look similar at first glance they stem from different sources, and each time, through much reflection, the team worked together to make improvements while accepting some tough feedback. I feel that the repetition of improvements – getting an accurate picture of the situation, avoiding assumptions and making objective judgments to come up with measures for preventing recurrence, and taking prompt action when problems surface despite the measures – has led directly to my personal growth.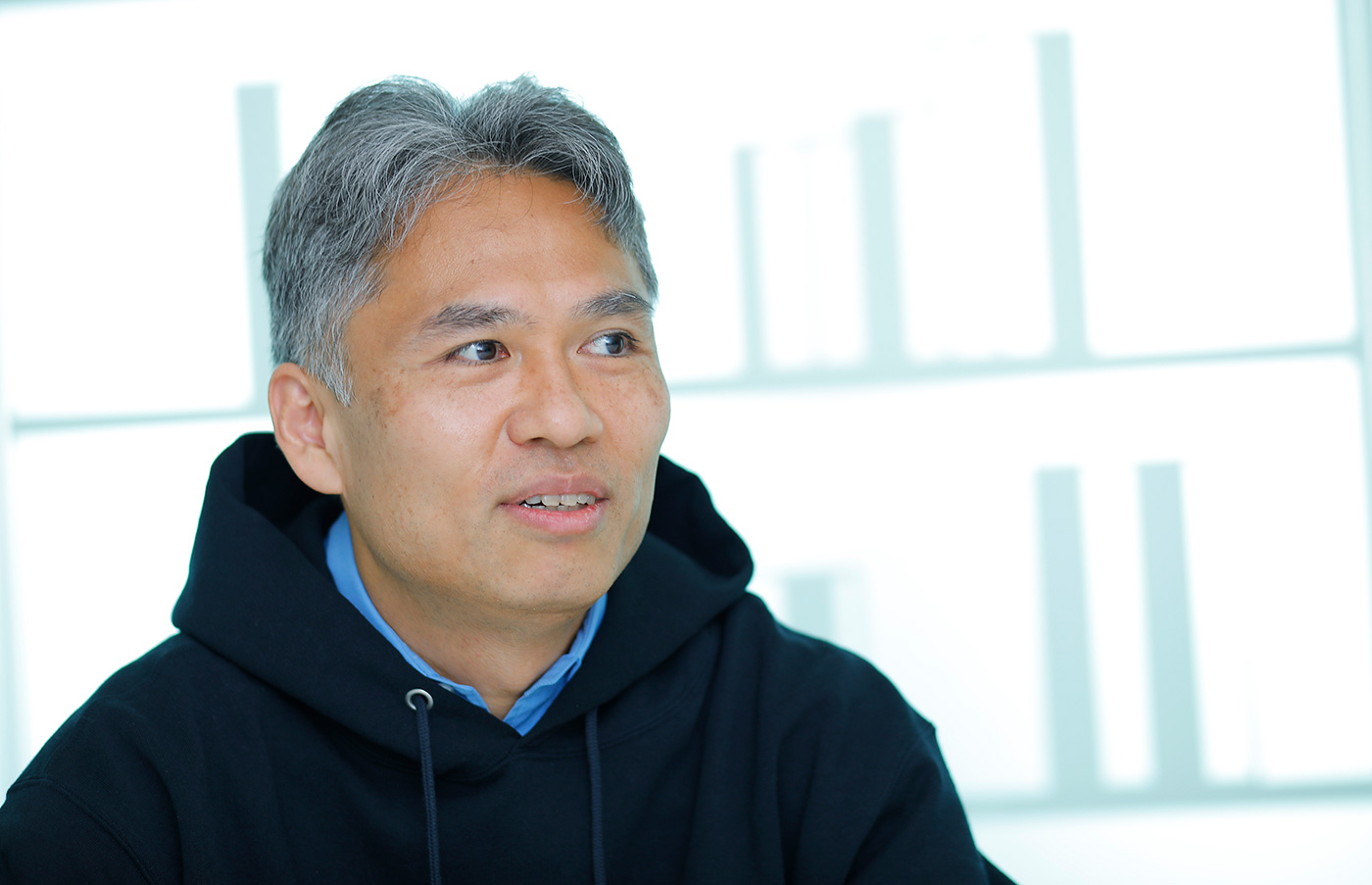 Don't miss an opportunity to grow – the more you try, the more you grow
Being entrusted with a task beyond your capacity might be a stressful situation for some people. However, by the time you reach the goal, you will have experienced significant growth. Even with the steepest of mountain paths, you will eventually reach the top if you continue walking. After such an experience, you will be motivated to try your best to climb again when you face an even higher peak.

Moving on to the next big challenge after completing a task – this is the process I have been repeating. Each time I go through it though, I get a fresh feeling, which enables me to stay interested in the technologies as well as the company. The process also helps me to rediscover the meaning of my work at Yahoo Japan. Perhaps this has kept me in the company for so long.

These opportunities for growth are not given to just me alone. The chance to identify new challenges within the services you are in charge of, or in your day-to-day work, and taking up the challenges for your personal development is something all engineers have. The more engineers try, the more they will develop and in turn Yahoo Japan will grow, too.
Enhancing AI/data infrastructure around the theme of continuous modernization
Upon developing a technological strategy for the future, I would like to draw on all the lessons I have learned through my past experiences. Firstly, it is important to address how we can create a technological environment in which engineers can focus on their service development.

We have spent a few years modernizing our entire system as a way to achieve this, but by no means is this the end. If we do not follow up, the technology will soon become obsolete. Continuous modernization is essential, and I believe increased efficiency is vital in doing so.

We need to reinforce our development productivity by further consolidating development styles centered around CI/CD (Continuous Integration/Continuous Delivery), which includes automated testing and deployment. In addition, applying increased efficiency through means such as automation, not only to development work but also to operational work, will enable us to allocate more resources to service development instead.

Service development that incorporates AI and data utilization is also our high-priority goal and for this, data maintenance is a prerequisite. It is crucial to then apply this approach, not just partially but to all of our services, while polishing up existing technologies such as click prediction in advertising and recommendation technology in shopping.

In terms of AI technology, I think we can approach this on three levels. The first is to create new AI frameworks in challenging fields. The second is to commoditize the frameworks as much as possible and to make them available for all of our services. The third is to use AI to swiftly identify issues that had not been noticed in our daily on-site operational work, and to make data utilization available to everyone. We will proceed with these steps, one by one.

As for data utilization, protecting users' personal information is also an important task. In order to respond flexibly to tighter laws and regulations in the future, it is essential to understand what kinds of data exist in the company and how they are utilized, as well as to take control of such information. Through discussions with the CDO (Chief Data Officer) and CISO (Chief Information Security Officer), I would like to ensure consistency with Yahoo Japan's policies.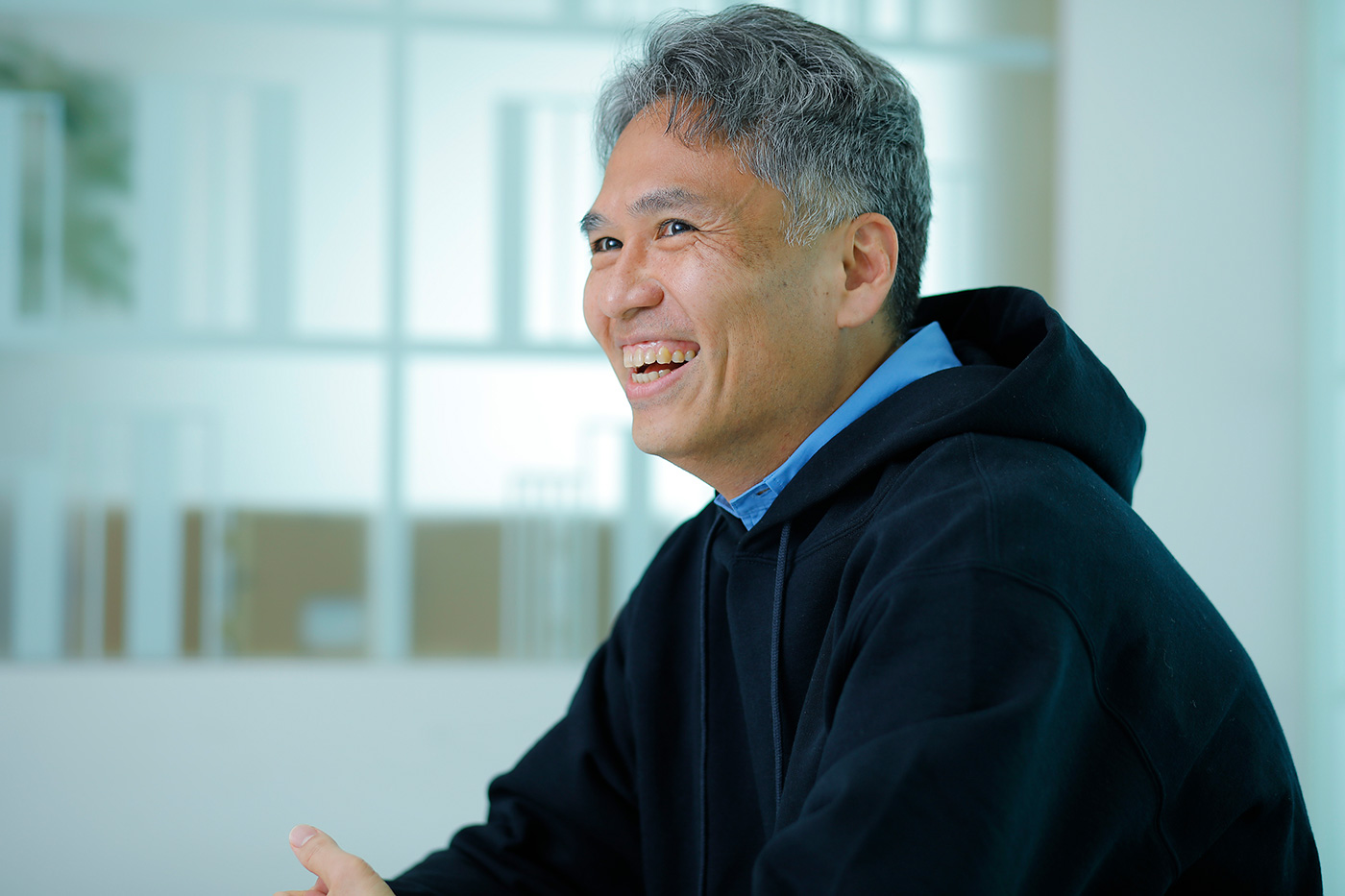 The ideal is a broad and deep engineering organization
Providing many good services to the world is at the core of what we want to do. Maintaining an environment in which all engineers can perform to the best of their abilities, remains an important theme.

The spread of COVID-19 has prompted Yahoo Japan to adopt bold remote working measures. Although we have development bases in Tokyo, Nagoya, Osaka, and Fukuoka, remote working has enabled us to collaborate across locations more flexibly.

In terms of career path, we hope to provide engineers with more diverse and flexible options. You may wish to build up your skills in one department and become a specialist in a particular area. Alternatively, you may wish to experience different services, change roles between front-end, back-end, platform, and so on, to gain experience and build skills across multiple technologies and domains. In the process of such growth, you may also wish to explore more deeply an area to specialize in.

As a way of recognizing specialists, Yahoo Japan has a "KURO-OBI (Black belt) system" and I hope that more and more people will take part in the initiative. It would be ideal if, through generalists and specialists, both proactively using their skills, engineering at Yahoo Japan as a whole becomes both "broad and deep."

Yahoo Japan is a place where engineers can enjoy and grow. My mission as CTO is to create such a state for as many people as possible.
Masahiko Kokubo
Director, EVP, Managing Corporate Officer, CTO
Yahoo Japan Corporation
Born in 1972. After graduating university and working on the development of bank networks as a system integrator, as well as on the development of C++ compiler, and development/operation of authentication and billing systems for an Internet provider, Masahiko Kokubo joined Yahoo Japan Corporation in 2004. In addition to working in business areas such as loyalty points, credit card, and public money payment service, and engaging mainly in the development of payment/ID systems including corporate billing platforms and ID platforms, Kokubo served as Commerce Company CTO from 2018 and Commerce CTO from 2020, and later was concurrently appointed EVP, Corporate Officer, before assuming the current post of CTO, Yahoo Japan Corporation in April 2022.