ヤフー株式会社
Another 5 years updated in the "History of the Internet," a pictorial scroll released at the 20th anniversary
https://history-of-the-internet.yahoo.co.jp/
Celebrating its 25th anniversary of its service, Yahoo Japan Corporation (hereinafter "Yahoo! JAPAN) today announces 25 major healdlines of the past five years*1 from Yahoo! JAPAN News, which is also in its 25th year. In addition, Yahoo! JAPAN updates another five years in the "History of the Internet,"*2 a pictorial scroll released in April 2016, commemorating the 20th anniversary of Yahoo! JAPAN services.
*1 A chronological list of the 25 most read news from Yahoo! JAPAN News for the past five years (May 1, 2016 - February 28, 2021).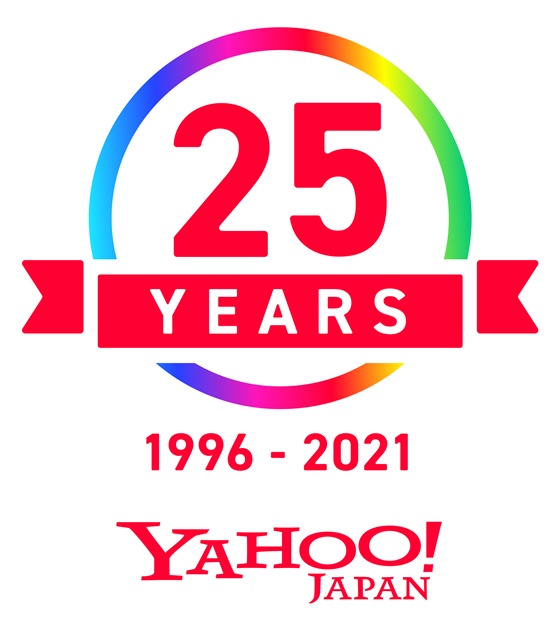 Yahoo! JAPAN News is a service operated by Yahoo! JAPAN that allows users to browse domestic and international news. In addition to news distributed by newspapers and news agencies, the service offers a wide variety of news, including videos, magazines, and articles written by individual authors. The service began in 1996 and has entered its 25th year this year.
<Top 25 most read Yahoo! JAPAN News stories from past five years>
・Missing boy in Hokkaido found safe (June 3, 2016)
A boy from Hokuto City who had gone missing from the mountain forest in Nanae-cho, Hokkaido on May 28, 2016 was found safe after six days at the Self-Defense Forces' Komagatake exercise field in Shikabe-cho, Hokkaido.
・"Leave"wins in EU referendum - UK (June 24, 2016)
In the UK referendum on whether to leave or remain a member of the European Union (EU), "leave" won the majority vote, with 51.9% of the votes cast in favor of "leave," and 48.1%, "remain."
・Pokémon Go debuts in Japan (July 22, 2016)
Pokémon Go, a smartphone-based augmented reality game by Nintendo that has become a big hit in the U.S. and other regions in the world, was released in Japan.
・SMAP to disband on December 31 (August 14, 2016)
Announcement made in the official website of SMAP's agency "Johnny's net," that the popular idol group will disband on December 31, 2016.
・Donald Trump secures win in US presidential election (November 9, 2016)
Republican candidate Donald Trump projected to be the winner and the next president of the United States in the U.S. presidential election. Democrat candidate Hillary Clinton publicly conceded her loss.
・Local police confirms the death of Kim Jong-nam (February 14, 2017)
A state-run media in Malaysia reported that the North Korean male who had been attacked and died at a Malaysian airport was confirmed to be Kim Jong-nam, the eldest son of deceased North Korean leader Kim Jong-il.
・Mao Asada announces retirement (April 10, 2017)
Mao Asada, the women's figure skating silver medalist at the 2010 Vancouver Winter Olympics, announced on her blog that she is retiring from figure skating.
・Mao Kobayashi dies at 34 (June 23, 2017)
Mao Kobayashi, a freelance newscaster who had been publicly chronicling her battle with breast cancer, passed away at her home in Tokyo.
・Namie Amuro to retire in September next year (September 20, 2017)
Singer Namie Amuro announced on her official website that she has decided to retire on September 16, 2018.
・Hanyu wins back-to-back Olympic gold medals, Uno captures silver medal (February 17, 2018)
In the men's figure skating at the PyeongChang Winter Olympics, Yuzuru Hanyu won the gold medal, achieving the first consecutive victory in 66 years. Shoma Uno won the silver medal.
・Osaka hit by a lower 6 earthquake, no tsunami expected (June 18, 2018)
Around 7:58 a.m., an earthquake with a seismic intensity of lower 6 hit the northern part of Osaka. No tsunami connected with this earthquake.
・Upper 6 earthquake in Abira-cho, Hokkaido (September 6, 2018)
Around 3:08 a.m., an earthquake hit the central eastern part of the Iburi region, Hokkaido, with a seismic intensity of upper 6 in Abira-cho, Hokkaido.
・Nissan Chairman Ghosn arrested (November 19, 2018)
The Special Investigation Department of the Tokyo District Public Prosecutors Office arrested Nissan Motor's chairman and CEO Carlos Ghosn on suspicion of financial misconduct that allegedly constituted a violation of the Financial Instruments and Exchange Act.
・Rikako Ikee announces leukemia diagnosis (February 12, 2019)
Rikako Ikee, a female competitive swimmer in the Japan national team, revealed on her Twitter account that she has been diagnosed with leukemia.
・New era name to be "Reiwa" (April 1, 2019)
The government decided that Japan's new era name after Heisei will be "Reiwa." Then chief cabinet secretary Yoshihide Suga unveiled the new era name at a press conference by holding up a charagraphy of Reiwa on a board.
・Yu Aoi marries Nankai Yama-chan (June 5, 2019)
Ryota Yamasato, a member of the comedy duo, Nankai Candies, and actress Yu Aoi officially announced their marriage through their respective agencies.
・Johnny Kitagawa dies at 87 (July 9, 2019)
Jonny Kitagawa, the founder and president of Johnny & Associates, Japan's leading entertainment agency that has produced numerous popular boy bands, passed away at a hospital in Tokyo after a subarachnoid hemorrhage stroke
・PM requests public schools to close (February 27, 2020)
At a meeting of the government's COVID-19 task force, then Prime Minister Shinzo Abe expressed his intention to request a nationwide temporary closure of elementary schools, junior high schools, senior high schools, and special education schools.
・WHO declares COVID-19 a pandemic (March 12, 2020)
The World Health Organization (WHO) Director-General Tedros said at a news briefing held in Geneva, Switzerland that the new coronavirus outbreak "could be considered as a global pandemic."
・Ken Shimura dies at 70 (March 30, 2020)
Ken Shimura, a TV personality who was active in the nationally popular The Drifters and established an era of laughter, died of pneumonia caused by the new coronavirus at a hospital in Tokyo.
・Kyoto University professor proves abc conjecture (April 3, 2020)
Kyoto University announced that a proof put forward in 2012 by Professor Shinichi Mochizuki, Research Institute for Mathematical Sciences, Kyoto University, of the unsolved mathematical problem "abc conjecture" will be published in PRIMS, a specialized journal edited by the same institute, after eight years of peer review.
・Month-long state of emergency declared for seven prefectures (April 6, 2020)
In light of the continuing spread of the new coronavirus, then Prime Minister Shinzo Abe announced his intention to declare a state of emergency for Tokyo and six other prefectures based on the special measure law as early as April 7.
・PM Abe decides resignation (August 28, 2020)
Then Prime Minister Shinzo Abe decided to resign, saying that he wants to avoid a situation where his worsened chronic illness interferes with national politics.
・Over 2,000 new cases confirmed in Tokyo, a record high (January 7, 2021)
For the first time, more than 2,000 new cases of the new coronavirus were confirmed in Tokyo, where the virus continues to spread. The number of people infected with the new coronavirus was much higher than the previous record of 1,591 on January 6, 2021, and has broken the record for two consecutive days.
・Upper 6 earthquake in Fukushima and Miyagi Prefectures (February 13, 2021)
Around 11:08 p.m., an earthquake was recorded off the coast of Fukushima Prefecture. A seismic intensity of upper 6 was measured in Fukushima and Miyagi Prefectures.
<History of the Internet>
Celebrating the 25th anniversary, Yahoo! JAPAN today updates another five years in the "History of the Internet,"*2 a pictorial scroll released in April 2016, in its 20th anniversary. The pictorial scroll illustrates the history of Yahoo! JAPAN and the Internet both in Japan and around the world dating back from 1969 to September 2015. This time, highlights up to December 2020 were newly added to the scroll. When clicked or tapped, an explanation of each event can be found for details*3.
*2 Yahoo! JAPAN releases "History of the Internet" commemorating its 20th anniversary (Japanese only)
*3 Certain versions of smartphones and tablets may not be able to display this information.