Yahoo Japan Corporation
Yamato Transport Co.,Ltd.
Yahoo Japan Corporation (hereinafter "Yahoo! JAPAN") and Yamato Transport Co., Ltd. (hereinafter "Yamato Tranport") will renew their fulfillment service for the merchants of Yahoo! JAPAN Shopping and PayPay Mall from April 1, 2021, introducing uniform nationwide shipping rates by size.
Online applications begin today (March 10).
https://www.kuronekoyamato.co.jp/ytc/campaign/fulfillment/
Z Holdings Corporation, the holding company of Yahoo! JAPAN, and Yamato Holdings Co., Ltd., the holding company of Yamato Transport, concluded a memorandum of understanding on business alliance in March 2020. From June 2020, various new services were introduced for the merchants of Yahoo! JAPAN Shopping and PayPay Mall. Utilizing Yamato Group's warehouses, we have offered a "Fulfillment Service" that handles a series of operations on behalf of the merchants, from receiving orders to storing and shipping products, and a "Pick & Delivery Service" that handles some operations on the merchants' behalf.

Previously, individual estimates had to be provided at the time of contract and procedures had to be completed in writing. After the renewal, the service will be introduced more quickly and be easier to use, thanks to web-based processing and "uniform nationwide shipping rates by size" offered through the cooperation of both companies. Since this service enables smooth shipment from the warehouses of the Yamato Group, products handled in this service will meet the conditions for "Blue Ribbon Delivery"*1 as defined by Yahoo! JAPAN Shopping and PayPay Mall, which is expected to improve the probability that the merchants will be selected by users.

In addition, delivery of products will be faster for the buyers after the orders are placed. From May, delivery of products on the date of the order will be available. Since products from stores using this service will be shipped by "EAZY," *2 buyers will be able to receive products in a variety of ways according to their convenience, including unattended delivery *3.

We will continue to make various efforts to provide services that satisfy both buyers and sellers.

*1"Blue Ribbon Delivery" indicates safe and speedy delivery that meets the standards set by Yahoo! JAPAN Shopping and PayPay Mall (delivery within two days after ordered date, etc.). Eligible products will be displayed with the Blue Ribbon Delivery icon on the item page and in the product search results.

*2 "EAZY" is an EC delivery product that offers a variety of pickup methods to meet customers' needs, such as "at the front door" or "at home delivery box" in addition to face-to-face delivery, as well as a function that allows customers to change the pickup method as many times as they like until just before the delivery. It also offers convenience, such as real-time delivery completion notification and email notification with captured image of unattended deliveries.

*3 Until mid-May, delivery will be made by regular TA-Q-BIN. After mid-May, some deliveries, such as cash on delivery, will continue to be made by regular TA-Q-BIN.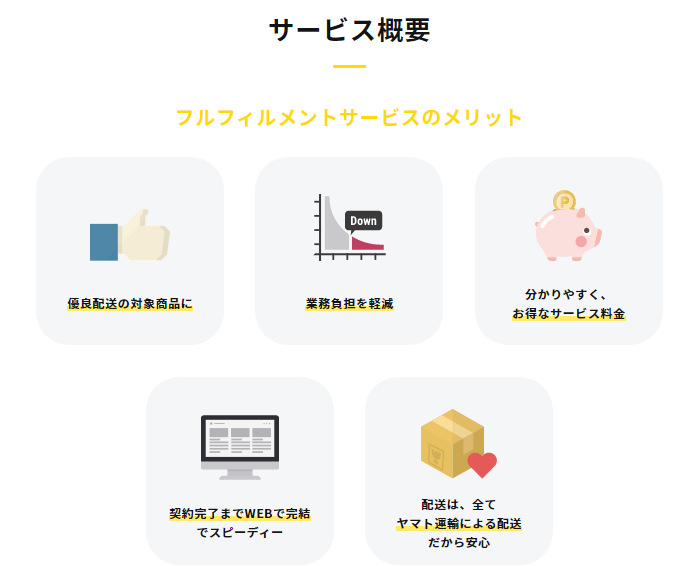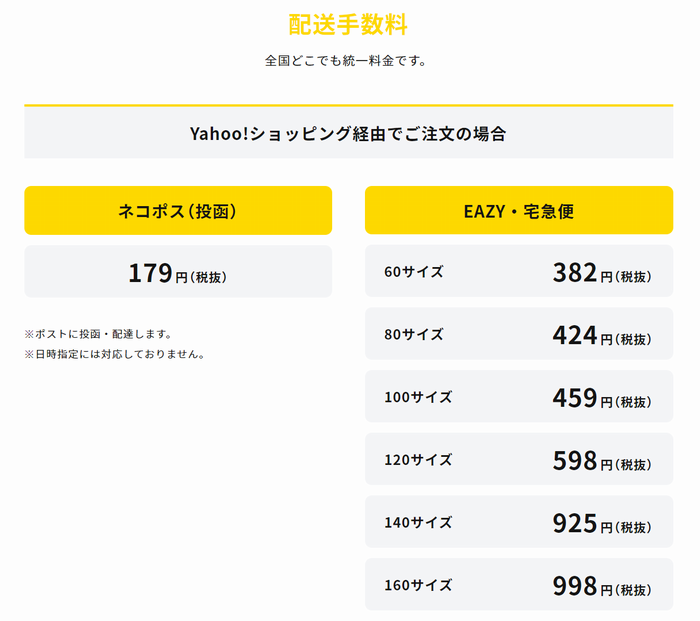 ■In addition to the shipping fees listed above, storage fees, etc. will be charged. Please refer to the web page for details.

<For more information>
・Announcement of New Commerce Strategy to Strengthen Logistics/Delivery (March 24, 2020)
・Applications to New Logistic Services for Tenants of PayPay Mall and Yahoo! JAPAN Shopping Exceed 1,000 in Just a Day!
・ In Collaboration With Z Holdings, New Logiststics Service to Begin for the Tenants of Yahoo! JAPAN Shopping and Paypay Mall From June (March 24, 2020) (Japanese only)