Yahoo! JAPAN have stated "three values and six measures" referring the global standard of advertising quality, to face the issues the Japanese digital advertising carries such as ad frauds and brand safety.
What is the "Diamond of advertising quality"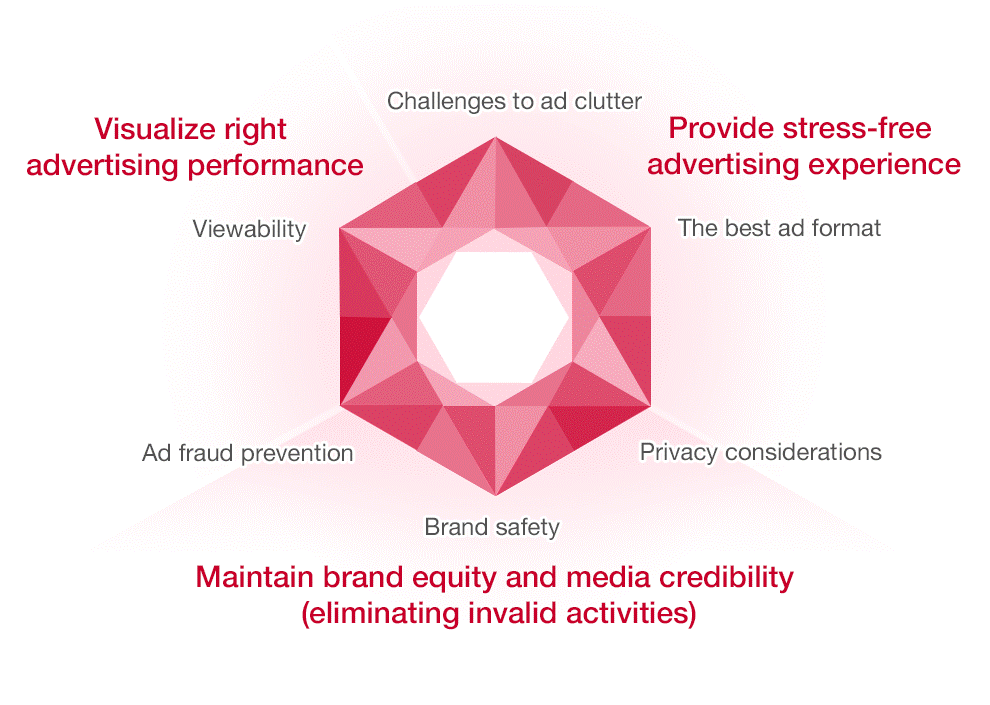 Diamond of advertising quality stands for three values and six measures as follows.
Three values
Visualize right advertising performance
Maintain brand equity and media credibility (eliminating invalid activities)
Provide stress-free advertising experience
Six measures
We will lead the betterment of the ad industry by responding quickly to the issues of this industry, and by building an ad quality standard fit to the Japanese ad industry so advertisers will feel safe advertising with us. We will provide clear information as much as we can about our policies of Diamond of advertising quality and activities for this concept and how it is practiced.
Viewability
Ad fraud prevention
Brand safety (Appropriate advertising places)
Privacy considerations
The best ad format
Challenges to ad clutter