Yahoo Japan Corporation
ASKUL Corporation
Demae-can Co., Ltd.
- Will continue to lead the industry by challenging every possibility of store and product development, making the Japanese shopping experience even more convenient
Yahoo Japan Corporation ("Yahoo! JAPAN"), ASKUL Corporation ("ASKUL") and Demae-can Co., Ltd. ("Demae-can"), group companies of Z Holdings Corporation ("ZHD"), have begun the operation of drop-in stores where customers can visit to enjoy their shopping. The drop-in stores use the bases of Yahoo! JAPAN Mart by ASKUL ("Yahoo! JAPAN Mart"), a quick commerce (instant delivery service) which delivers groceries and daily necessities in as little as 15 minutes. The operation of the drop-in stores is the first of its kind for a quick commerce operator.

Yahoo! JAPAN Mart currently operates three drop-in stores in Tokyo*1, and the users can shop for approximately 2,000 different products at the stores and see the actual products and prices. In addition to the quick commerce business, Yahoo! JAPAN Mart will continue to challenge all possibilities to make users' shopping experience more convenient by developing store formats and products that meet the needs of each location and region.

Yahoo! JAPAN Mart is currently preparing to begin in-store cooking by the end of this year, and users will be able to order deep-fried chicken, croquettes, and other deli items prepared in the store.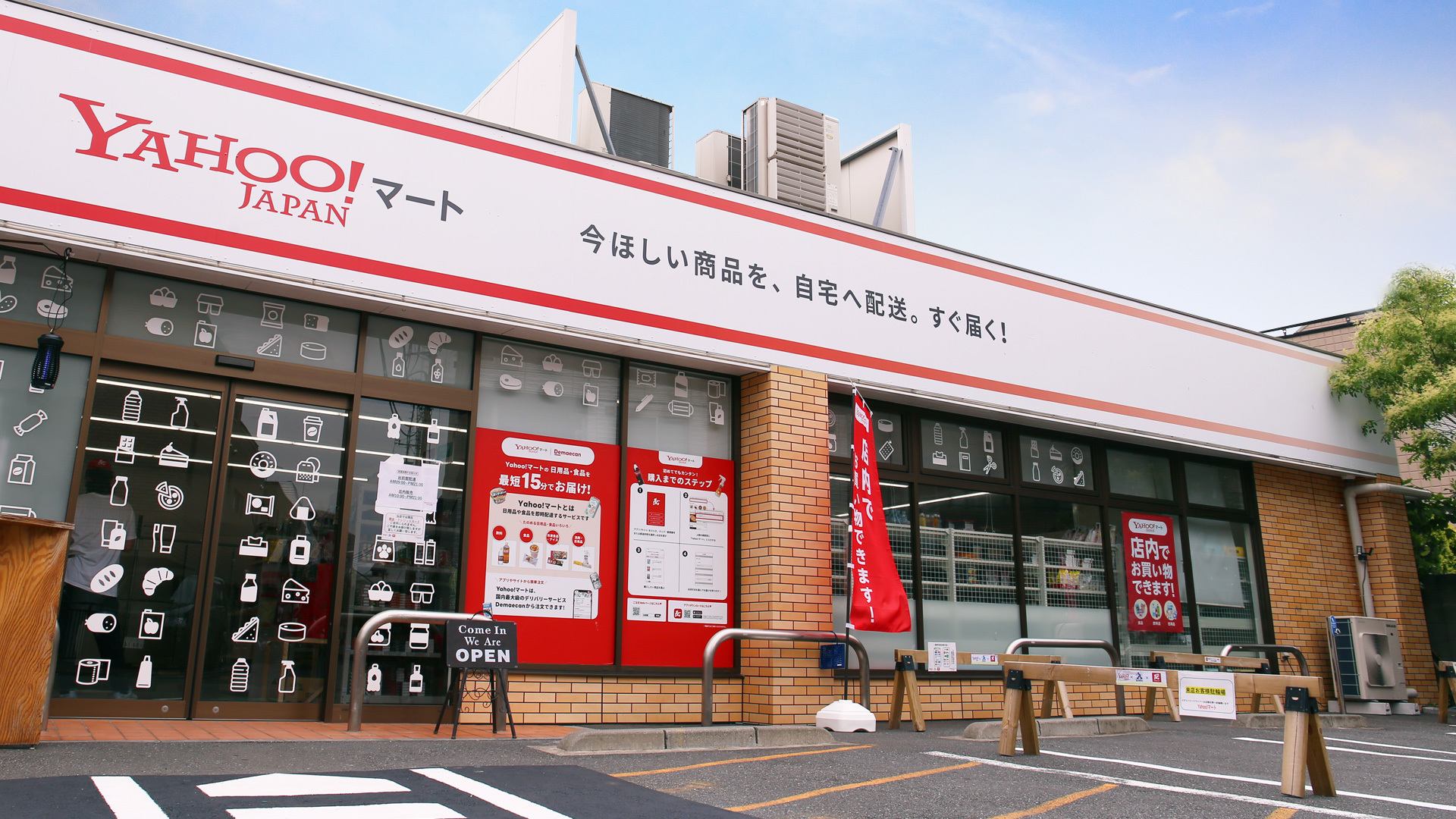 A drop-in type Yoyogi Uehara Store (Shibuya-ku, Tokyo)
Yahoo! JAPAN Mart, which started its services in July 2021*2, enables users to select items from ASKUL's wide variety of products centered around groceries and daily necessities (approximately 2,000 products*3), place an order, make payment, and receive the products in as little as 15 minutes*4, all via Demae-can's service. Demae-can's delivery staff will collect the products at a special store in Tokyo after receiving the order and deliver the products to the designated delivery destination by bicycle or motorcycle.

Leveraging the synergies of the companies of the ZHD Group, Yahoo! JAPAN Mart is expanding its business and now operates 20 stores in Tokyo and Chiba*5. Three new stores are scheduled to open this fall in Nerima-ku and other locations, and the area will continue to expand, especially in Tokyo.

The wide range of products utilizing ASKUL's product procurement capabilities is also one of Yahoo! JAPAN Mart's strengths. Based on analysis of user purchasing trends and current trends, products handled are enriched, including approximately 400 varieties of frozen foods*6 and popular Costco products*7.

With the spread of COVID-19, more hygiene products are being purchased than ever before in Yahoo! JAPAN Mart to prepare for home medical treatment. Compared to the previous month, sales increased significantly during the month from July 6 to August 1, with thermometers up approximately 2.7 times, ice pillows up approximately 2.5 times, and oral rehydration solution up approximately 2.2 times.

By ordering from Yahoo! JAPAN Mart, users can receive the products they want immediately in as little as 15 minutes, while avoiding the risk of leaving the comfort of their indoor environment to go shopping when they are sick, including when they are infected with COVID-19, or avoiding taking food items home under the blazing sun on extremely hot days.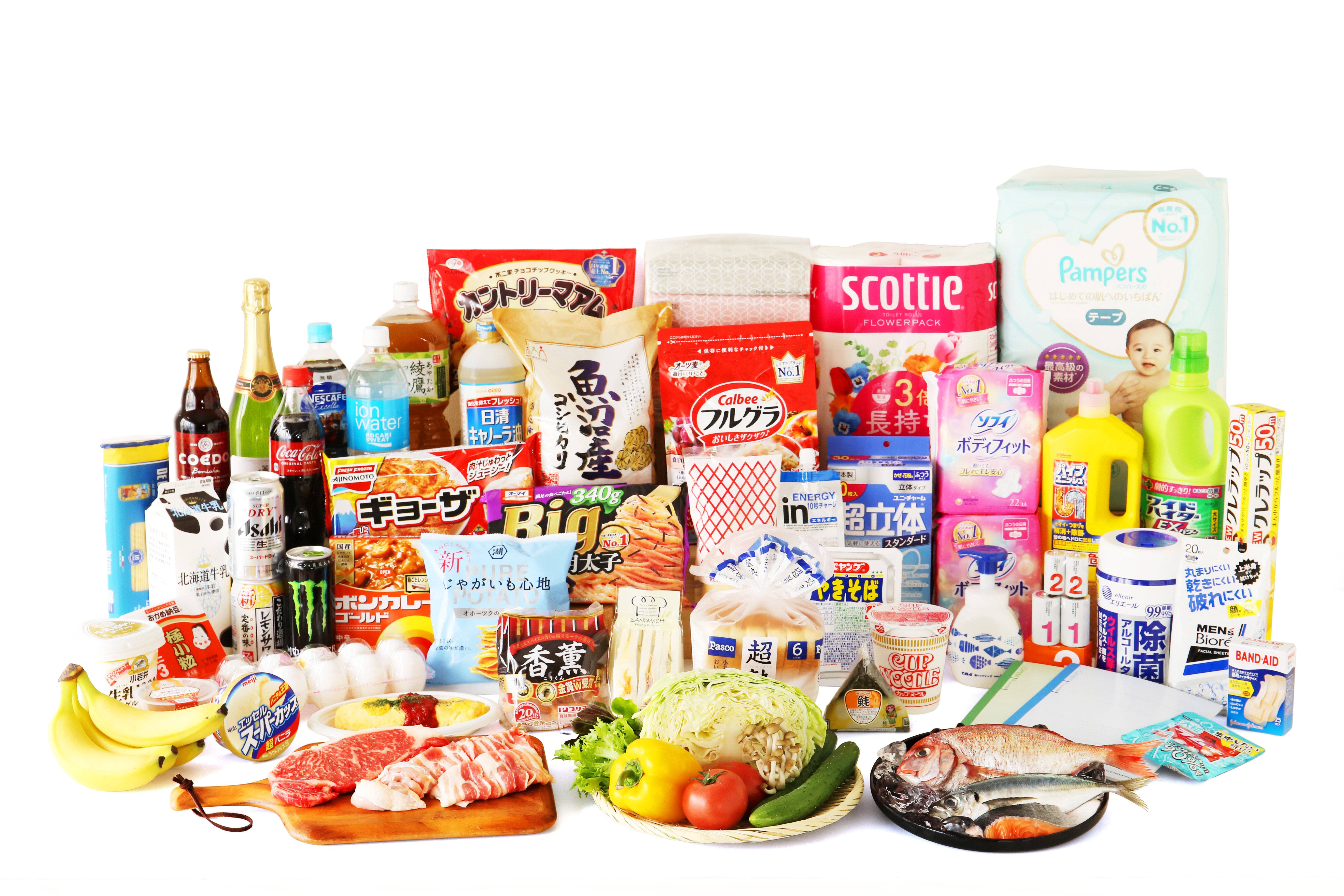 Yahoo! JAPAN Mart – Product image
Furthermore, Yahoo! JAPAN established a subsidiary, Yahoo Mart Operations Corporation on July 1, 2022, to propel the growth of Yahoo! JAPAN Mart. From October 1, Yahoo Mart Operations Corporation will operate the stores of Yahoo! JAPAN Mart*8, and will continue to update service quality as a company specializing in refining the process from order receipt to delivery.

To meet this purpose, in addition to the delivery staff of Demae-can, Yahoo Mart Operations Corporation began hiring Yahoo! JAPAN Mart's own delivery staff*9. Under the circumstances where many users are spending more time at home and demand for home delivery is increasing due to countermeasures against the pandemic and heat stroke as well as the expansion of telework, Yahoo! JAPAN Mart will maintain high service quality by expanding the number of dedicated delivery staff.

To celebrate its first anniversary, Yahoo! JAPAN Mart holds a campaign until August 24 to support users' family budgets, including coupons given to lottery winners and a 10% discount on products in certain categories.

Moving on, Yahoo! JAPAN Mart will continue to aim to realize a world where users can "get what they need, when they need" through group synergies that bring together the brand power of Yahoo! JAPAN, the product procurement capabilities of ASKUL, and the user base and delivery quality of Demae-can.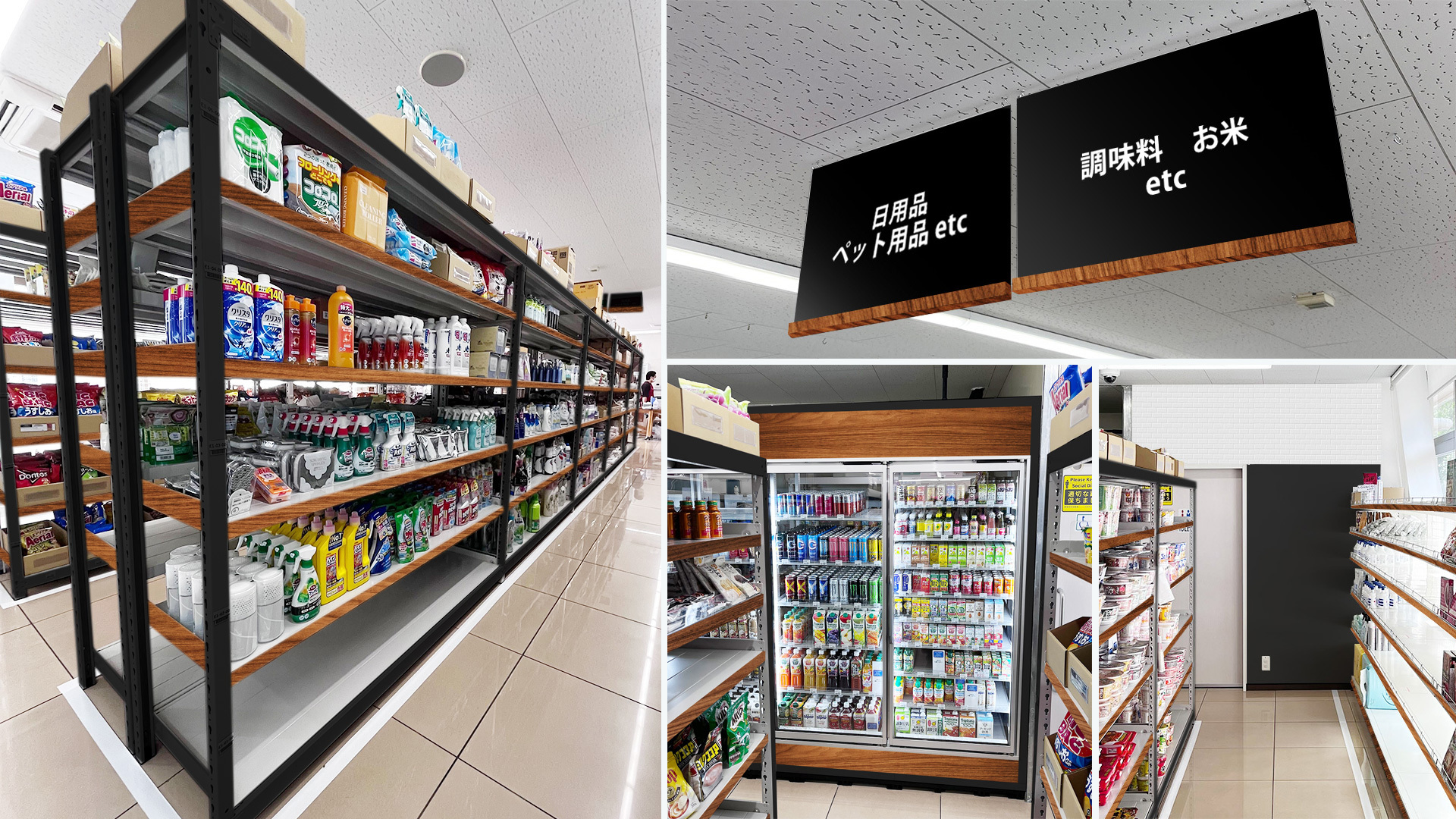 Yoyogi Uehara Store – Store image
*1 Three stores are currently operated as drop-in stores: Yoyogi Uehara Store (Shibuya-ku, Tokyo), Kioicho Store (Chiyoda-ku, Tokyo), and Okubo Store (Shinjuku-ku, Tokyo)
Kioicho Store is available for the employees of Yahoo! JAPAN and group companies only. (As of August 18, 2022)

*2 Began on July 28, 2021 as a demonstration experiment and began operations in full-scale as Yahoo! JAPAN Mart on January 26, 2022.
- Z Holdings Begins Demonstration Experiment on Instant Delivery Service in Collaboration with ASKUL and Demae-can (July 5, 2021 ZHD Press Release)
https://www.z-holdings.co.jp/en/news/press-releases/2021/0705b/
-Z Holdings Group to Deploy Quick Commerce of Groceries and Daily Necessities in Full Scale (January 26, 2022 ZHD Press Release)
https://www.z-holdings.co.jp/en/news/press-releases/2022/0126/

*3 The selection and number of products vary by stores.

*4 Delivery times are estimates. Delivery times may be longer or shorter than indicated due to weather, traffic, or other circumstances.

*5 Please refer to Yahoo! JAPAN Mart's service page to see the full line-up of the current stores.
https://mart.yahoo.co.jp/ (Japanese only)

*6 A wide variety of products are available, from pasta, Chinese delicacies, and ice cream from popular manufacturers to Korean gourmet foods and sweets from famous hotels.

*7 A limited quantity of about 30 popular Costco products, including Kirkland Signature products, etc., are sold from August 18, 2022. From September onward, these products are scheduled to be sold on a regular basis.

*8 Some stores are not operated by Yahoo Mart Operations Corporation.

*9 Currently, dedicated delivery staff is in operation at five stores in Tokyo. (As of August 18, 2022)

Unless otherwise specified, English-language documents are prepared solely for the convenience of non-Japanese speakers. If there is any inconsistency between the English-language documents and the Japanese-language documents, the Japanese-language documents will prevail.