- Contracts concluded with all the target municipalities to enable the use of Yahoo! JAPAN's free data solutions service designed for business operators, to facilitate their COVID-19 control measures.
- Looking toward the post-COVID-19 era, the solution can also be applied to the promotion of local tourism, attraction of hometown tax donations, development of disaster preparedness and resilience measures, etc.
DS.INSIGHT for Gov (Japanese only)
Yahoo Japan Corporation (hereinafter "Yahoo! JAPAN") has concluded contracts with all 67 targeted municipalities, in the program launched in April this year—a program that provides free data solutions service designed for business operators to prefectures and ordinance-designated cities in Japan. Through prefectures, the free program provided to counter COVID-19 infections is also being used by basic local governments. Furthermore, in order to encourage more government agencies to utilize big data, in addition to its regular services, Yahoo! JAPAN has today started a full-scale provision of "DS.INSIGHT for Gov," a plan specifically for government agencies which provides online education and problem-solving support.
"DS.INSIGHT" has been used by government agencies in various ways. "DS.INSIGHT Place" is used to examine the effects of "stay-at-home" requests by analyzing the movements of people. "DS.INSIGHT People," a tool that analyzes people's interests and concerns based on search data, is used to formulate effective measures by forecasting places that are likely to become crowded on holidays. Some government agencies are also considering expanding its application to the promotion of tourism, city marketing, and disaster measures, during the time of COVID-19 pandemic as well as when the pandemic is over.
In addition, in order to promote the use of big data in government agencies, Yahoo! JAPAN believes it important to build a framework that continuously checks data and utilizes it for various measures, and to develop human resources. For this, Yahoo! JAPAN has started to provide "DS.INSIGHT for Gov" on a full scale, in addition to the discount rate of more than 30% given to government agencies for "DS.INSIGHT." In "DS.INSIGHT for Gov," a paid service that can be subscribed by any government agencies in Japan, Yahoo! JAPAN's dedicated team provides online training and online consultation specifically designed for government agencies.
In addition, joint purchase of licenses is possible for municipalities under the same prefecture via a representative municipality. This not only reduces the licensing cost per municipality, but also allows multiple neighboring municipalities to utilize the same data, which is useful for cross-municipal recognition of situations such as tourism and COVID-19 countermeasures.
■Plans for Government Agencie

■Utilization Support Plans
Online training—JPY300,000
・Accommodates up to 30 participants/session
・The session can be joined by participants from different municipalities
Online data utilization support—JPY500,000 and above
・Provides online support in utilizing DS.INSIGHT for analysis, based on Yahoo! JAPAN's accumulated know-how
*Separate contracts are necessary to receive the license and training.
■Image of Data Utilization Support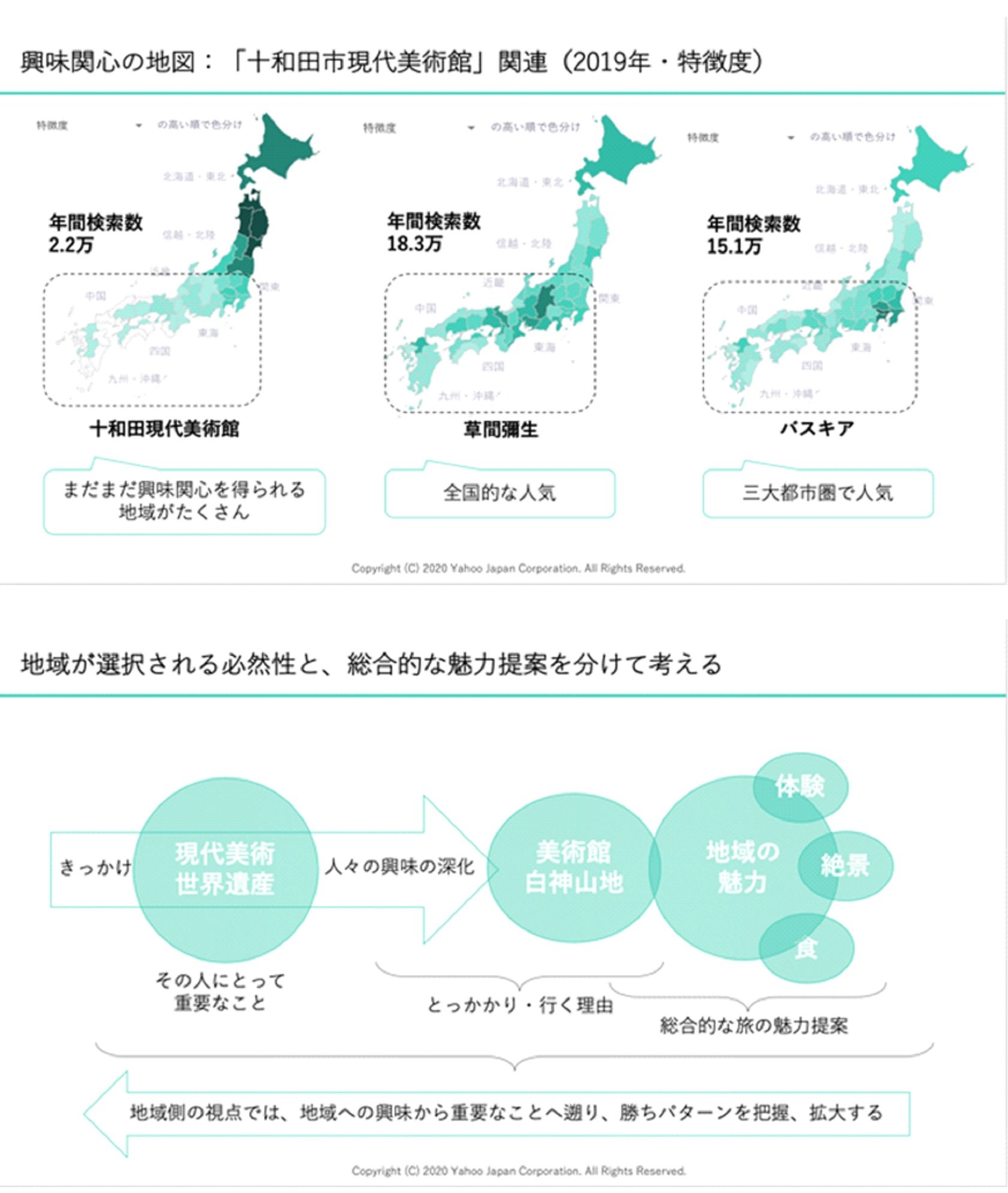 (For illustrative purposes only)
Yahoo! JAPAN, through supports such as online training and consultation, as well as through deeper analysis in the "DS.ANALYSIS" service, will continue to drive the data utilization and digital transformation of municipalities.
Unless otherwise specified, English-language documents are prepared solely for the convenience of non-Japanese speakers. If there is any inconsistency between the English-language documents and the Japanese-language documents, the Japanese-language documents will prevail.