Strength of Yahoo! JAPAN
The Largest User Base in the Japanese Internet Market
Our group's strength stems from the user base of Yahoo Japan Corporation ("Yahoo! JAPAN"), by far the largest of any Internet portal site in the Japanese market. Ongoing efforts in recent years to promote logged-in usage of Yahoo! JAPAN services have boosted the number of monthly active user IDs to over 40 million. Moreover, as a result of continuous focus to increase the number of users accessing our services through smartphones, the number of monthly active users (MAU) of all applications has steadily grew to exceed 100 million in 2017.

Wide Variety of Services
Yahoo Japan Corporation and its consolidated subsidiaries and affiliates ("the Yahoo Japan Group") stands in a unique position in the global Internet market in that we provide services in a wide variety of fields such as media, e-commerce and financial and payment. The number of services provided by our group exceeds 100 and each of the services is used by a significant number of users. Going forward, we will continue to provide services that are indispensable in all aspects of our everyday life.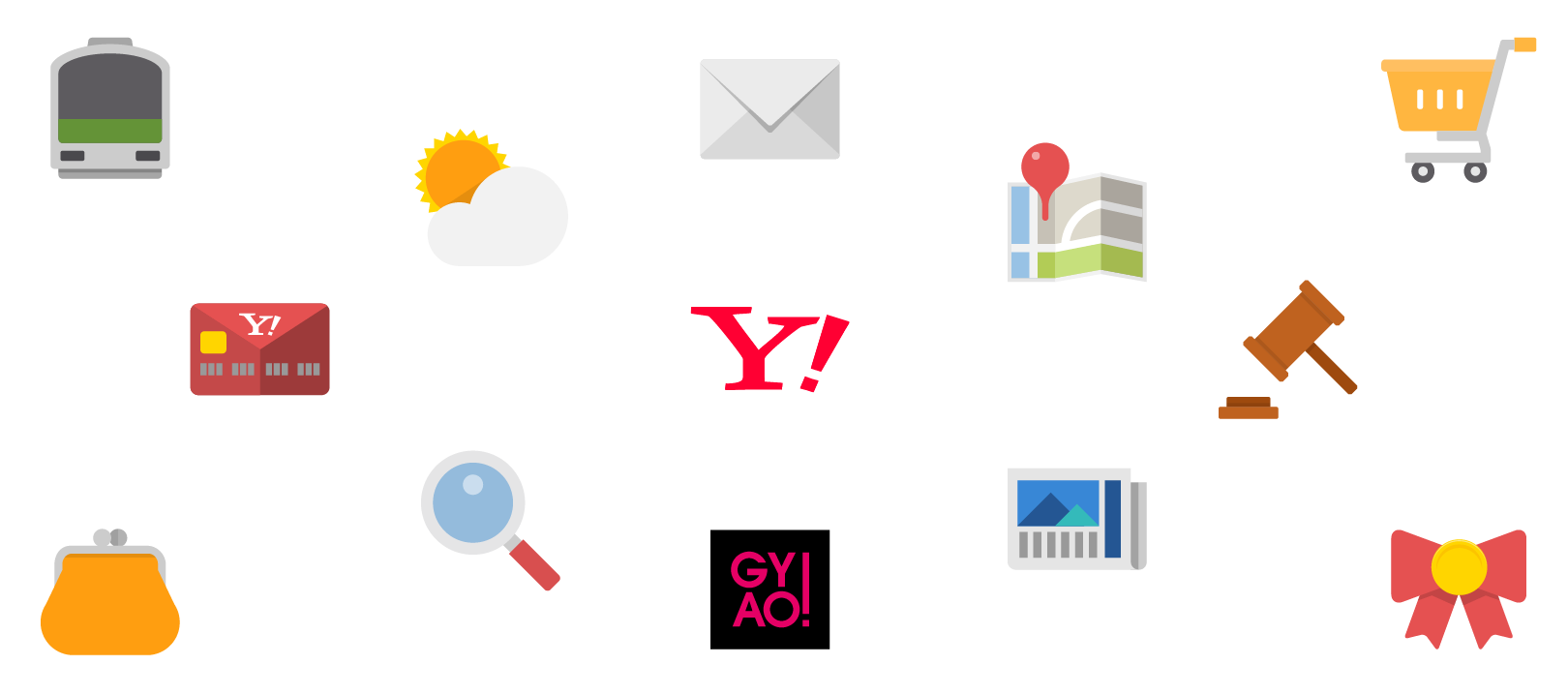 Multi-Big Data
Multi-big data accumulated from our huge user base and breadth of services is an invaluable asset of the Yahoo Japan Group. In addition, services that are frequently accessed such as Yahoo! News and Yahoo! Search generate fresh data every day. Leveraging our high quality multi-big data that excels in volume, variety and freshness, we will continue to provide services best suited to our users' needs.