Job Descriptions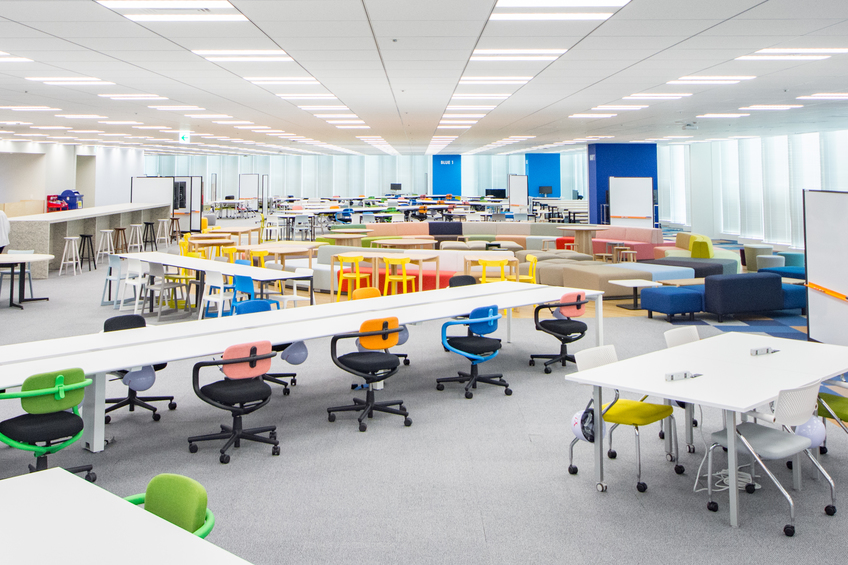 Web Developer
Yahoo Japan Corporation ("Yahoo! JAPAN") has more than 100 services, most of which are developed in-house. A wide range of teams from development to operation work in tandem to provide these services. Positioned nearest to the users, we have an environment where users' dynamic reactions can be felt.
Job Overview
A number of teams work in cooperation in order to develop Yahoo! JAPAN services from front-end to platform. This is an area in which services that are ultimately used by customers are developed.
This is not just web designing but development from front end through back end.
Required Skills
More than one year of programming experience. e.g. C/C++, Java, Python,Go lang etc.
More than one year of experience with Linux/Unix development environment.
Preferred Skills
Experience of having developed and provided Internet services himself/herself
Data Scientist
Yahoo! JAPAN is a website that has the largest number of accesses in Japan. It becomes vital to have a technology that can efficiently utilize the extensive amount of data aggregated in the site, for the purpose of providing the most suitable services to the users. Especially, engineers optimize search results of services (e.g. web search and commerce search) and advertisements to users, and construct recommendations for displaying recommended contents. Data scientists in Yahoo! JAPAN make research, design and develop technologies for providing services most needed by users, by utilizing machine learning, natural language processing, and image/sound processing techniques.
Job Overview
Some of the main job categories:
Data Analysis, Large scale data processing,
Knowledge Graph Construction, Recommender system
Speech recognition, Search Result Optimization etc.
Required Skills
One of the technological areas from Machine Learning, Parallel Distributed Processing, Information Retrieval, Natural Language Processing and multimedia data processing.
Those who can create prototypes based on the research papers from these areas.
Preferred Skills
Academic research publications
Outstanding programming skill
Experience of large scale service development
Management experience
Big Data Engineer
For 100+ services in Yahoo! JAPAN, big data engineers provide a data platform shared by all services, analysis environment, and data. By using a wide variety of technologies in the big data field, they contribute to all services in Yahoo! JAPAN. Because Yahoo! JAPAN handles an enormous amount of access and data, unexpected incidents sometimes occur, but there is joy in solving problems through chances of contributions to OSS or joint developments with vendors.
Job Overview
One or some of the following:
Development: plan and develop Hadoop and the ecosystems e.g. HDFS, Hive, Kafka, etc.
Architect: Planning, Designing, Prototyping, and setting up of Hadoop clusters, Data Pipelines and analytics platforms
Operation: Operate and Administer clusters with thousands of servers.
Required Skills
Experience in research and development in data processing, operating systems, distributed computing or anything similar in these areas.
More than one year of programming experience. e.g. C/C++, Java, Python, Go lang etc.
More than one year of experience with Linux/Unix development environment.
Preferred Skills
Experience in using and administrating Big Data ecosystems, e.g. HDFS, Hive, Spark, Kafka, NoSQL(Cassandra and Redis), Object Storage, etc.
Understanding smartphone behavior and implementation detail.
Experience in paper presentation at academic or international conferences.
Security Engineer
Yahoo! JAPAN takes protective measures towards constantly-evolving unauthorized accesses and attack methods, and security engineers play a central role in this.
Job Overview
Security engineers protect services of Yahoo! JAPAN and a great multitude of users.
Plans, designs, develops and operates abuse prevention measures and related infrastructure e.g. measures against spams and spambots, in cooperation with various services.
Required Skills
More than one year of programming experience. e.g. C/C++, Java, Python, Go lang etc.
Experience with Unix/Linux or Windows and/or Mac environments, distributed systems, machine learning, information retrieval and TCP/IP.
Experience with Web Technologies (Apache, AJAX, HTML, JavaScript, HTTP, SOAP, XML)
Experience in network programming and/or developing/designing large software systems.
Understanding of Agile software development method(Scrum, Kanban).
Preferred Skills