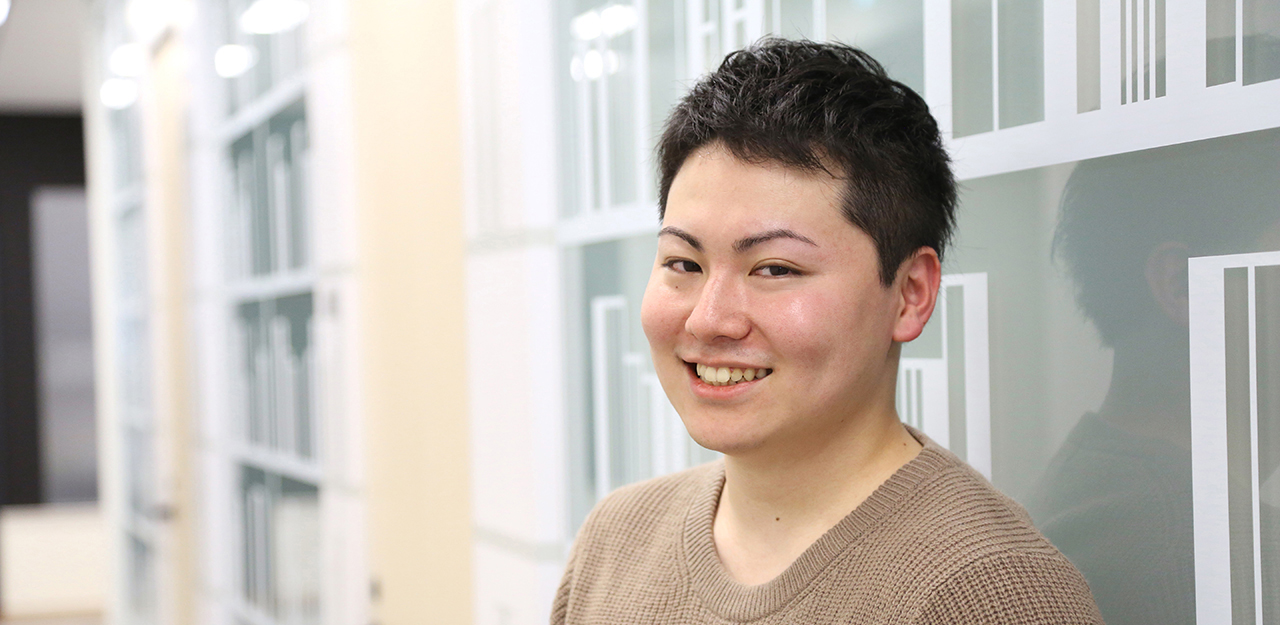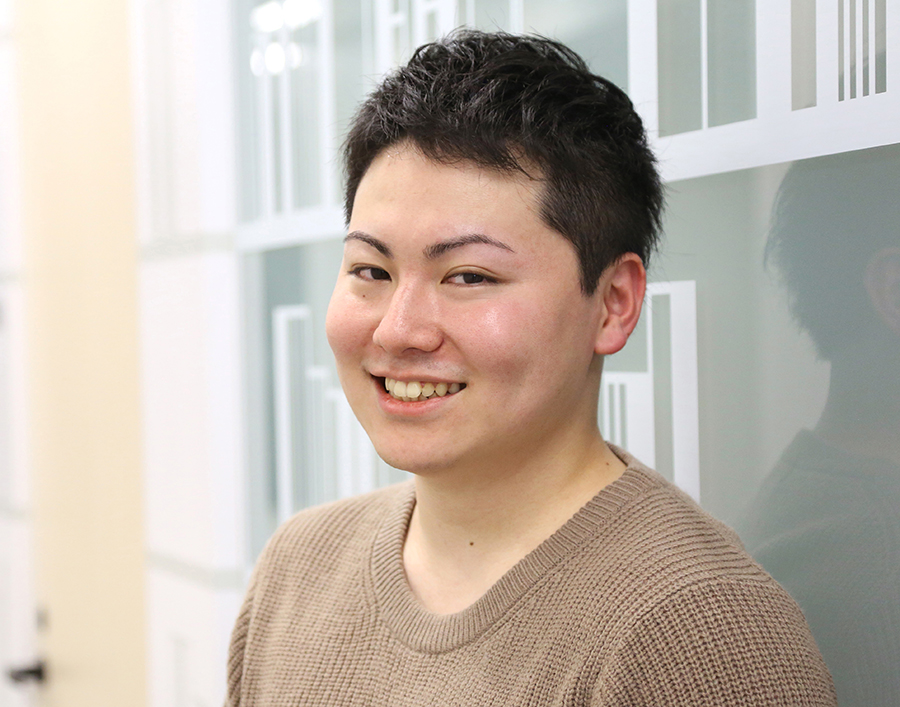 New hire assigned to the cutting edge SWAT group of engineers
Providing new value with technical skill and communication ability
Yusuke Kato
CTO Office SWAT
Engineer
Absorbed knowledge via multiple internships during student days
I wanted to study hydrodynamics when I entered university, but I majored in molecular complex systems biology. The research was interesting, but I was attracted to programming, and got involved in "making things", like developing experimental equipment. In those days I had the idea that I wanted to create and bring new things into the world.
I had a lot of internships in my student days, where I was applying and reinforcing the things I learned. At one point I was working as an intern five days a week at one company, and then on weekends worked fulltime at another company, building an e-commerce site. I learned something new every day in all my internships. When I think about it now, it was a really difficult time, but the thirst for knowledge was driving me.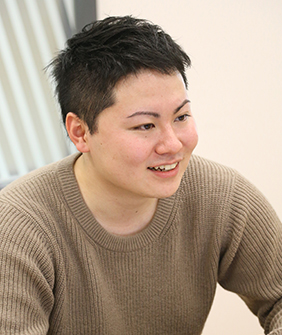 Technical skill and the ability to communicate are my weapons
I joined Yahoo Japan Corporation because I felt the engineers were very talented. I was hoping to work on platforms, but I was assigned to the SWAT team without having any idea of the kind of team it was, and at first I was puzzled. In the course of my daily work, I gradually came to understand the purpose of the SWAT team's existence. When there's a project with problems that cut across the company, SWAT's role is to deliver not manpower, but new value. We participate in a project for a limited time and pursue the points that can be improved. Then even after our time is up, we make sure that project is moving along well.
Basically, it seems to me that most of the people on the SWAT team have leadership experience. Each SWAT member has his or her own area of specialization and they're very sharp engineers. I feel that it's not possible to create a team like this unless a company has the luxury of solid engineering resources.
When we go into a project as SWAT, we're from outside, but we try to revitalize the team. Even as a new hire, it could be that I'd say something like "Something's funny about this team's scrum." In that kind of case, we're careful not to say "You should do this," but more along the lines of suggesting: "If you do this, it would be even better, don't you think?" We use not only our technical skills, but also our ability to communicate, so that the team will think of us as "medicine" rather than "poison." I try to practice what our CTO, Mr Fujimon, often calls "assertive communication." I approach each project with an attitude of respect for both my own opinion and that of the other person.
Of course I also get my hands dirty. For instance if there is documentation needed in a project I'm supporting, I take the initiative to write it up. Sometimes there's grunt work like that to be done.
What I think is good about being assigned to SWAT is that I'm not tied to a certain department, but can be involved in a variety of projects across the whole company. That way my knowledge grows, and I learn about the development of different projects from the people around me. I can absorb not only my own experience, but also the experiences of other SWAT members, and this allows the PDCA cycle to run effectively.
Besides SWAT, I'm also involved in other internal cross-cutting activities like development standards for the Go language and human resources strategy. This allows me to have a lot of varied experiences, and in meetings I can even assertively make challenging proposals.
Looking back, I was sometimes a bit nervous about speaking up like that, as a mere newcomer. But now it's a really enjoyable job.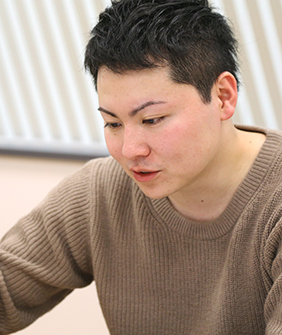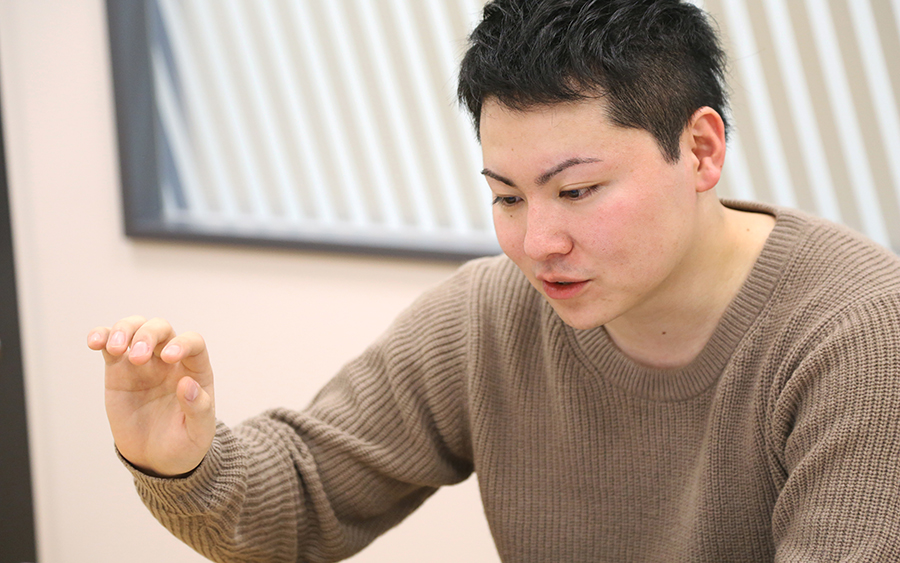 Things I try to do on a day-to-day basis as an engineer
There are two things I'm always careful about. The first is to actually work with the technology that catches my attention. It's hard to keep up with all the recent technology, but when something grabs me, I work with it. For example, that's what happened with the Go language, which I first encountered in my senior year at university. Actually working with it myself made me realize its worth. Go is good because it has uncomplicated, minimalistic syntax, and you can build for a variety of platforms.
The second thing is exchanging information with engineers outside the company. Inside the company we only work with the technology that's being used in-house. So once you get used to your work, you don't gain much new knowledge from it. I feel it's necessary to acquire knowledge from outside, too.
Even if I'm wrong, it's food for thought
I like to work with people who speak up voluntarily, and who aren't afraid to point things out. The discussion can expand out from there. Even if I'm wrong, still I'm speaking up with the intention of accepting corrections as food for thought. When I think myself that I'm wrong, I say so clearly. In any case, I'm a newbie, so whatever I say, they can't think any less of me than they already do! (laughter)
The good thing about Yahoo Japan Corporation is its diversity. The company culture isn't uniform; people have a lot of different ways of thinking. I want to continue to absorb a wide range of knowledge through my activities both inside and outside the company, and put that knowledge to good use in my work.
※ Information as of February 2017.