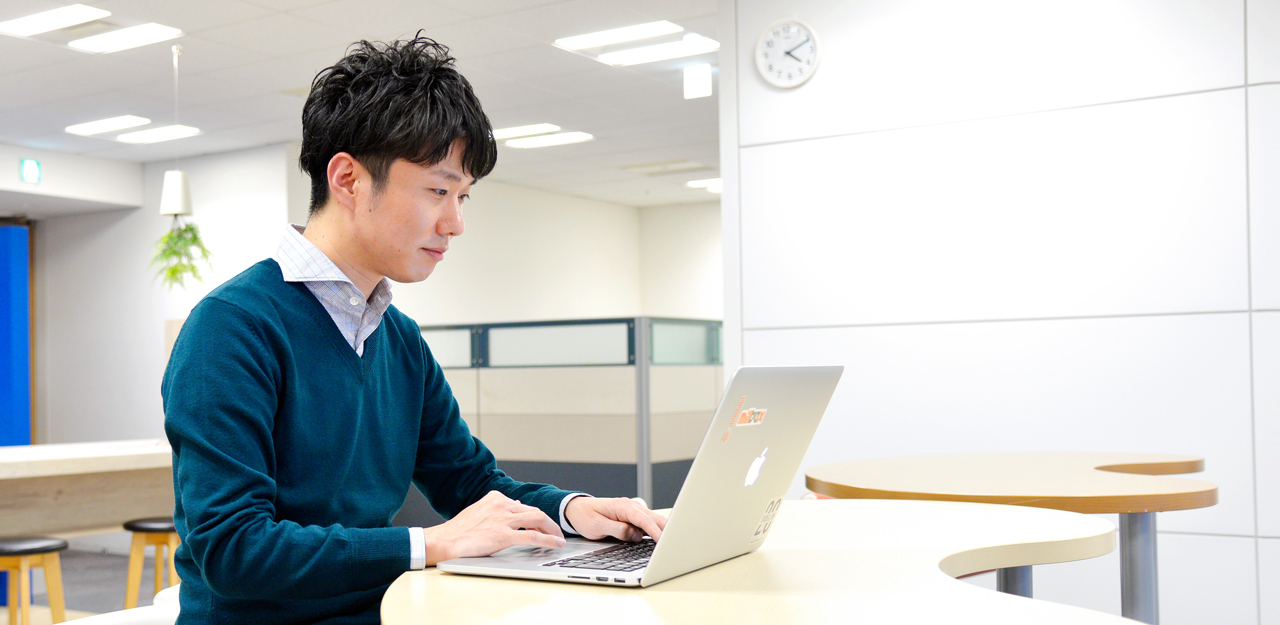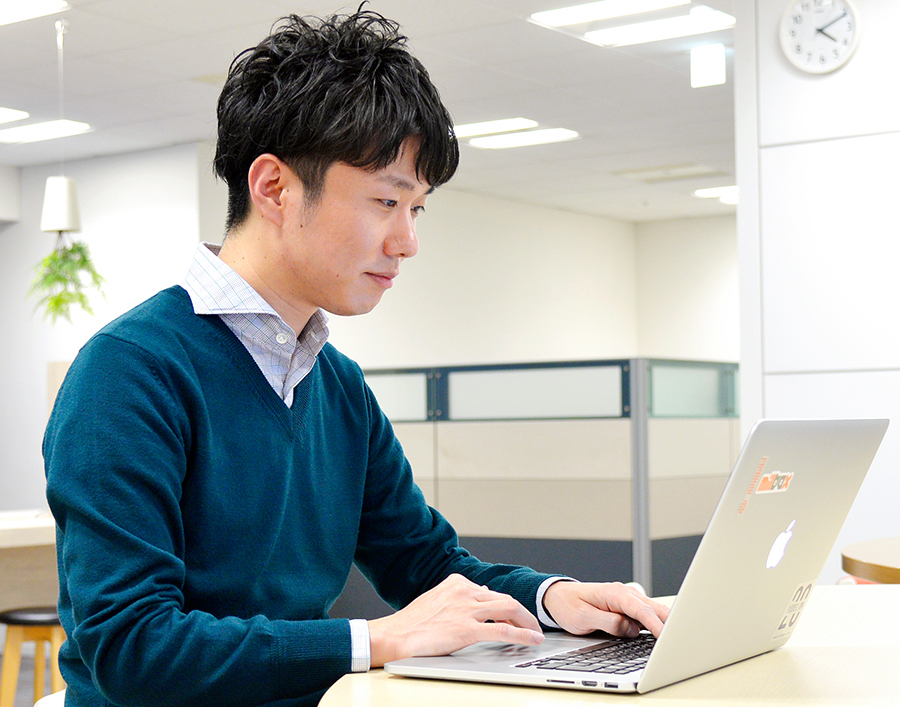 Creating easy-to-use user interfaces for every user based on the latest in user interface research
Kenji Suzuki
COO Advanced Applications Office
Designer
Joined in 2006
An interest in interactive broadcast content and systems led to his joining Yahoo Japan Corporation. He handles many programming implementation projects, and is currently making use of that experience as he takes on
the challenge of leading edge user interface development.
Developing new user interface technologies at the Advanced Applications Office
I had an interest in interactive broadcast content design and system implementation, which is why I joined Yahoo Japan Corporation. Since then I have been involved in many front-end programming implementation projects using Flash and JavaScript, and have done a lot of work related to design, visual appearance and coding for a variety of services, such as smartphone apps, and feature phone and browser versions of personal information management tools and social media services. While my major in college was originally interactive design, I decided to learn as much as possible about programming during my first three years at Yahoo Japan Corporation, since I had the valuable opportunity of joining a company with so many engineers. I believe that the result of me doing that was that the number of projects I was assigned to that demanded knowledge of both interactive design and programming increased. I am currently developing new designs and technologies related to user interfaces, while taking on the challenge of being able to give back to Yahoo! JAPAN's services through having my research papers accepted by leading international conferences, acquiring patents and registering designs. Our office is doing work that acts as a bridge to applying and implementing the latest technologies from the academic community to existing services.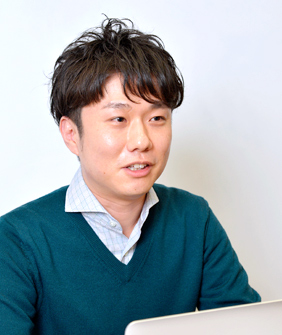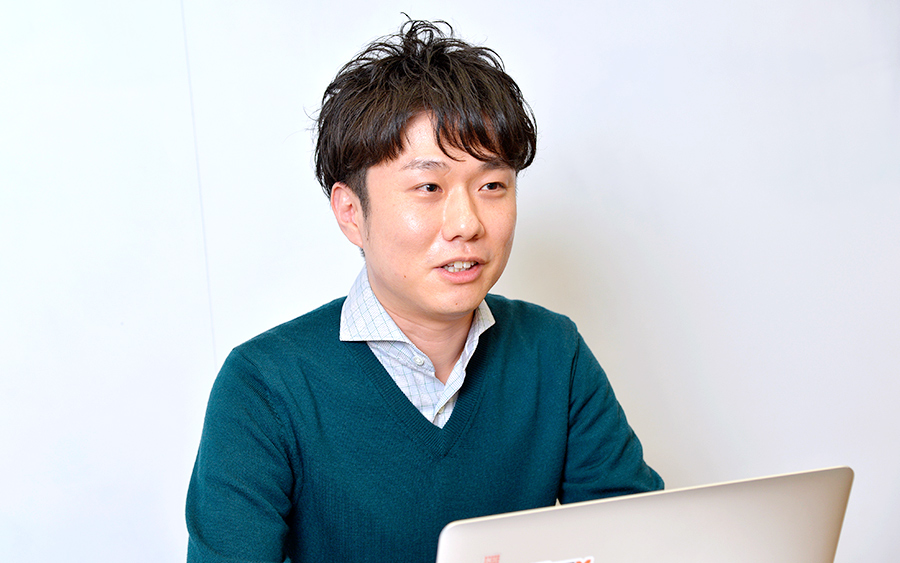 Experience at various Yahoo Japan Corporation divisions has broadened user interface development and design
For me, design and technology can be said to be like the wheels of a car. By developing the knowledge and skill of the one side, the domain of the other expands. That is why I am always consciously acquiring new elements for both sides. For example, I personally feel that my designs have broadened a lot by seeing program characteristics as a design tool: "with this kind of technology, I can realize that kind of design." I have also gained very useful expertise in developing user interfaces regarding what is easy to use for the greatest number of people due to Yahoo! JAPAN's large number of users and the enormous response we get when a new improvement is added.
Creating leading-edge user interfaces at Yahoo! JAPAN
Originally, I also had an interest in research, so I took advantage of my assignment to the Advanced Applications Office, and started participating in conferences in Japan and overseas. I presented a poster at the Information Processing Society of Japan's Interaction, and received an Interactive Presentation Award. In addition, I had my submission accepted by the UIST*, an international user interface conference, and was able to present it at the conference venue in the U.S., for which I received the Best Poster Award. In the future, I would like drive the development of leading-edge user interfaces within Yahoo! JAPAN by gathering together other employees who are interested in creating new user interfaces. As a designer, I want to continue to tackle the creation of user interfaces that are even better, and that everyone will feel are easy-to-use, and without limiting myself to existing OS and device user interface frameworks.
Awards Received
・Yahoo! JAPAN Internet Creative Award ('09) General Category Silver Award
・Information Processing Society of Japan Interaction ('15) Interactive Presentation Award
・UIST('15) People's Choice Best Poster
*The ACM Symposium on User Interface Software and Technology
※ Information current as of April 2016.