Culture 1
Corporate information
Company Name
Businesses

Internet Advertising business, e-Commerce business, Members Services business, Other businesses

Headquarters

Kioi Tower, 1-3 Kioicho, Chiyoda-Ku, Tokyo, 102-8282, Japan

Offices

Tokyo HQ, Osaka branch office, Nagoya branch office, Ishinomaki Fukko (Reconstruction) base

Industrial Classification

Information & Communication

Founded
Company Representative

Kentaro Kawabe, President and CEO

Number of Employees

7,084 (As of April 1, 2018)

Average Age

35.4 (As of April 1, 2018)
Yahoo! JAPAN by Data
About Yahoo! JAPAN
19 Consecutive Years of Rising Sales and Profits!
Since the start of business, we have had 19 consecutive years of rising sales and profits.
Revenue for FY2015 was 652.3 billion yen, operating income was 224.9 billion yen.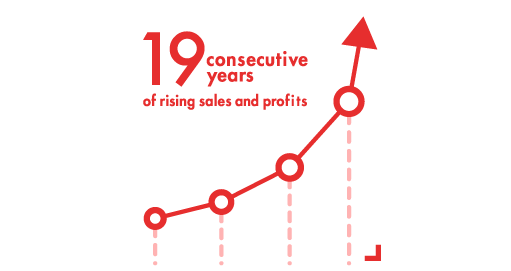 69.8 Billion PV Per Month
Yahoo! JAPAN's monthly PV amounts to 69.8 billion. (Average monthly traffic for April-June 2016)
Access is made from various devices such as smartphones, tablets and PCs.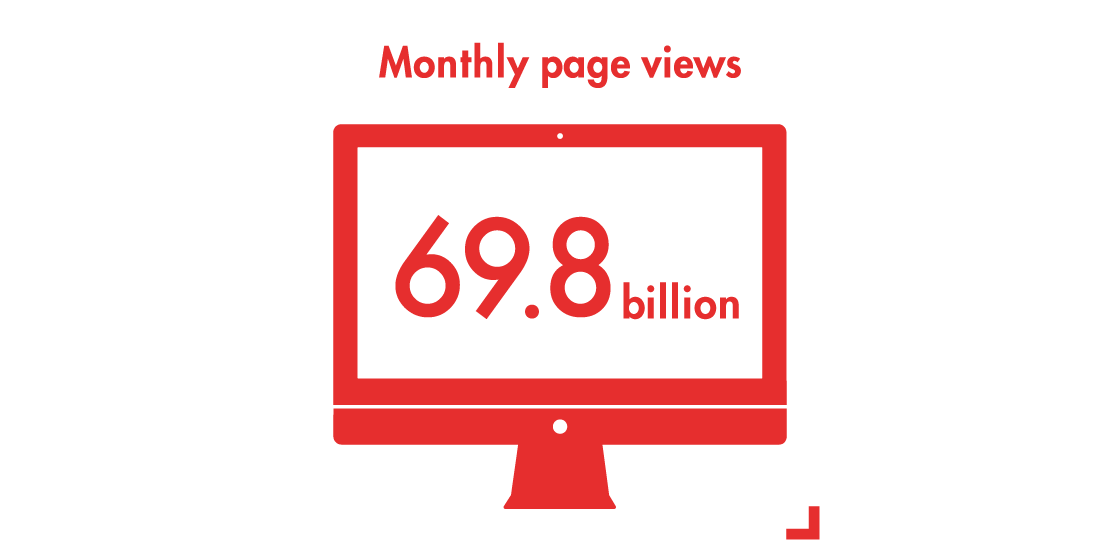 More than 380 Million Cumulative Total Downloads of Yahoo! JAPAN Service App!
Our focus is on the development of apps. There are various apps that have ranked 1st in App Store and Google Play rankings, such as "Yahoo! JAPAN", "Yahoo! Disaster Information" and "Yahoo! transit".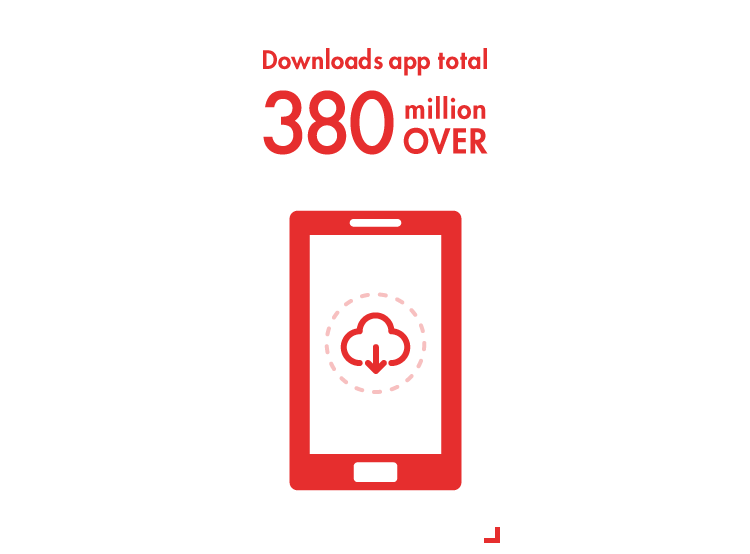 More than 100 Services Available!
Yahoo! JAPAN offers more than 100 services.
Media, commerce, entertainment, communication, finance/settlement - the variety of services is vast.
Newcomers will be able to shine in a wide range of fields.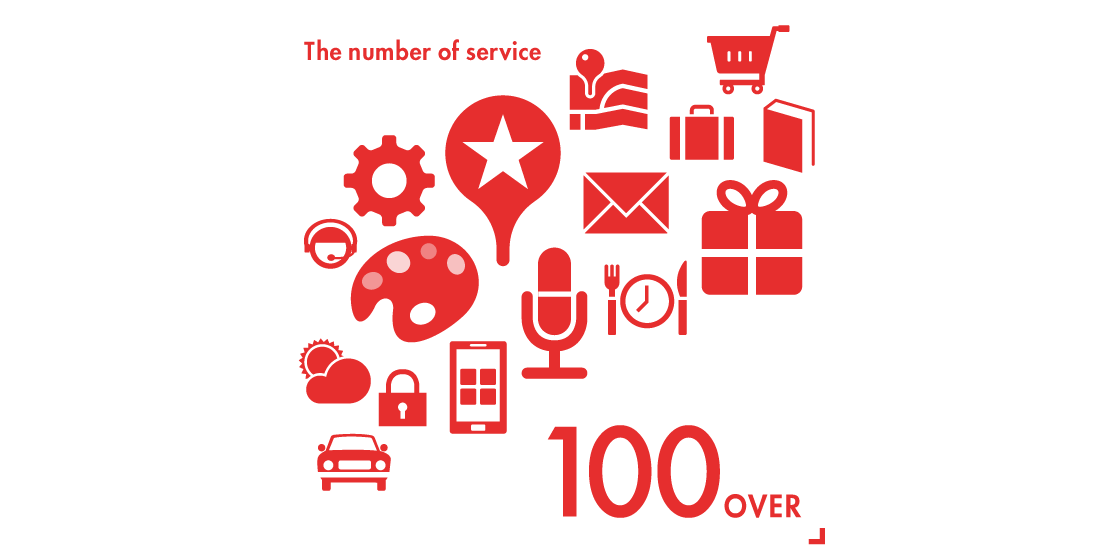 Share of Revenue, by Business Segment
Share of revenue, by business segment was as follows.
"Marketing Solutions Business" that mainly deals with advertising related services has the largest share followed by "Consumer Business" that deals with YAHUOKU! and Yahoo! Shopping. Settlement and finance related services are included in "Other Business".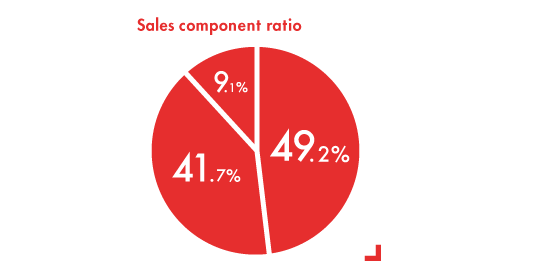 About Us
Acquisition Rate of Paid Leave = 78.3%!
Average acquisition rate of paid leave for 3 years from FY2013 to FY2015 is 47.6%.
Yahoo! JAPAN provides an environment in which staff can proactively take paid leaves and consequently pursue their jobs efficiently.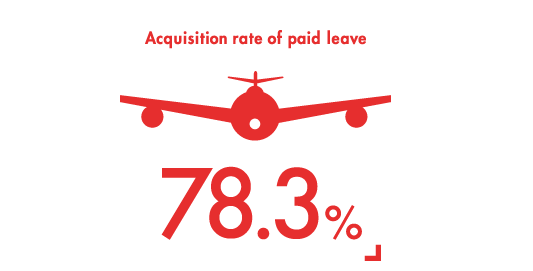 【Reference】
Acquisition rate of paid annual leave of enterprises in key industries in Japan is as follows:-
2011 48.1%, 2012 49.3%, 2013 47.1%
(Source: Ministry of Health, Labor and Welfare, "General Survey on Working Conditions" Data for 2013)
Turnover Rate of Graduates Working Less than 3 Years = 4.5%!
Turnover rate of graduates working less than 3 years is 4.5%.
(As of April 1 2014, Survey done on graduates who joined Yahoo! JAPAN between 2013 and 2015)
Turnover rate of graduates who graduated in March 2013 and worked for 3 years was 32.3%, so our figure can be considered to be very low.
(Source: Ministry of Health, Labor and Welfare, "General Data on Turnover Rate of New Graduates" Data for 2013)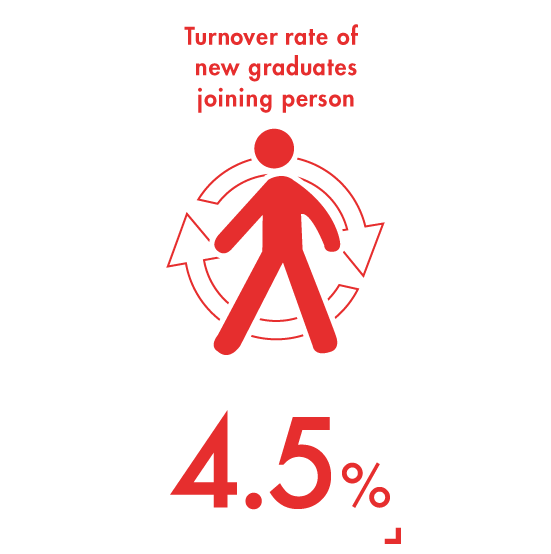 Hack Event
A corporate culture that unlocks the talent and passion of the engineers
"Hack Day" is an event in which participants freely come up with ideas, develop and announce their prototypes within a 24 hour limit.
This is held twice a year and in the winter Hack Day, named "Open Hack Day Japan", Yahoo! JAPAN employees and publicly invited non-employees both compete their originality and creativity.
In recent years, Hack Day is a popular event that attracts over 300 participants. It is brimming with creative ideas leveraging free thinking and technologies of one's choice. There are products that have originated from this event.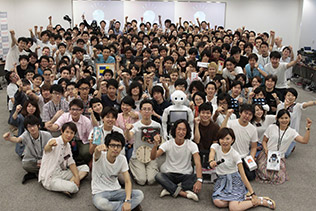 There are other events such as "Hackathon/Ideathon" where ideas are formulated and prototypes are implemented within a limited time, according to a specific theme in cooperation with various departments within the company and with sponsor companies. Also, "Hack U" is an event in which university students learn the joy of creation.
Yahoo! JAPAN is full of opportunities in which engineers can unlock their own ideas, talent and passion.
Career for Engineers/Black Belt System
A corporate culture that encourages professionalism
Yahoo! JAPAN has a system whereby experts excelling in their specialities are certified as "Black Belts" and whose activities are generously supported.
"Black Belts" are certified to "the leading expert of a field with outstanding knowledge and expertise".
Certified employees are provided with an award and a budget for their activities. As evangelists of their fields, they play an active role both in and out of the company.
Currently this system applies only to creator (technology/production) course, but in the future, we will widen the field and will support our employees' activities in a wide array of fields.
Free Working Style
Creative jobs arise from free working style
We think that freewheeling thinking and a free working style is vital if we want to create a service that can surprise the society.
In Yahoo! JAPAN, employees can choose their work style, for example, choose their preferred type of PCs, listen to music while working, and employ a flextime system.
Also, employees are free to work out of office using "Office Anywhere" system and hold meetings in in-house cafes. We are in constant pursuit of the best working style.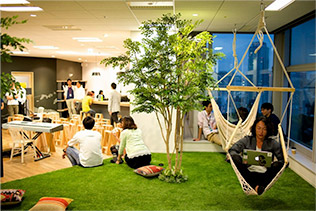 Cooperation with Other Companies
An environment in which employees can leap out to the outer world
In Yahoo! JAPAN, there are many opportunities in which employees can cooperate with other companies. (e.g. "real-time search" in Yahoo! Search cooperates with Twitter and Facebook, Gxyz. Co. was jointly established with Gree, Inc., etc.)
There are many subsidiaries in various fields and employees can choose their preferred choice after they join the company.
Yahoo! JAPAN provides an environment in which employees can accumulate their experience; check on their career from various viewpoints, both from within and from outside the company; and appeal their presence to the outside world.
Invention Incentive System
Patents to inventions produced through "Problem Solving Engines"
When various problems of the society are solved using Internet and technology, the ideas and inventions invented through such process may be patented.
Yahoo! JAPAN proactively files patent applications for ideas created by employees working as "Problem Solving Engines".
Incentives are paid to the employees who created such ideas so that employees will be motivated to "come up with ideas in order to solve the problems of the society".
Also, the patent filed ideas that are valued to be highly innovative are awarded in the company. Yahoo! JAPAN commends employees to come up with better ideas.
Revolutionizing the Environment of Production
Creating a better service
In order to create a "Wow!" service, Yahoo! JAPAN proactively incorporates agile development and lean concepts, and challenges on enhancing the quality and speed of service development.
Fulfilling the required specifications is not the only job of engineers. Engineers are recommended to get involved from the planning stage, so that their passion towards the service will be increasingly imbued.
We are revolutionizing every day in order to create a better service, and are not restricted to conventional methods.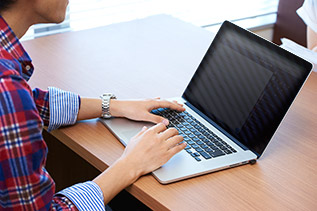 Work-life Balance (Interactions Within the Company)
Clubs
We would like to provide many occasions in which employees can actively communicate with each other regardless of the departments they belong to.
Clubs within the company are one such occasion and Yahoo! JAPAN provides subsidies to support the activities and allows the use of conference rooms.
Internal Communication
MYM
This is a communication tool that allows all the employees to communicate easily and at anytime.
There are various ways of exchanging opinions, from one to one conversation to discussion among 5000 people. One can easily communicate with directors and staff from other departments.
This is used for various purposes such as sharing of know-how and latest information, and providing feedbacks on services. The tool itself is constantly evolving thanks to the feedbacks from the employees.
Kansya.in
We value a culture in which employees can easily express their gratitude to each other. This system facilitates sending messages of "thank you" "lightheartedly, easily and at anytime".
Thank you messages can be sent, received and "Like!" can be tagged to messages of other people.
Family Day
Family Day is a day when family members are invited to the office so that the family can see the work environment.
On this day, as hosts, employees welcome and entertain guests (i.e. family members). As a result, families will love Yahoo! JAPAN and their family members working in Yahoo! JAPAN (i.e. employees) even more.
Yahoo! Meeting
Yahoo! JAPAN values the occasion in which the management team conveys messages to the employees.
In addition to the monthly morning meetings for the whole staff, Yahoo! Meeting is held several times a year to share management policies.
One such Yahoo! Meeting is held for all the employees of Yahoo! Group to gather from all over Japan.
Y!J Link
The management team goes around the floors periodically and holds events in which they answer questions on management policies and strategies from the employees.