Corporate Obligations and Responsibilities

Compliance
Corporate Obligations and Responsibilities

Compliance
As stipulated in our Charter of Corporate Behavior, strict adherence to and compliance with all relevant laws and regulations, commercial practices, and social ethics is the fundamental principle underlying the Yahoo Japan Group's business activities. Accordingly, we constantly strive to strengthen our compliance system and enhance awareness of compliance-related issues.
Related link
Compliance System
Responsible for ensuring compliance throughout the Yahoo Japan Group, the Compliance Committee identifies compliance-related issues as well as collects and collates compliance-related information with an eye to strengthening the compliance system and enhancing compliance awareness.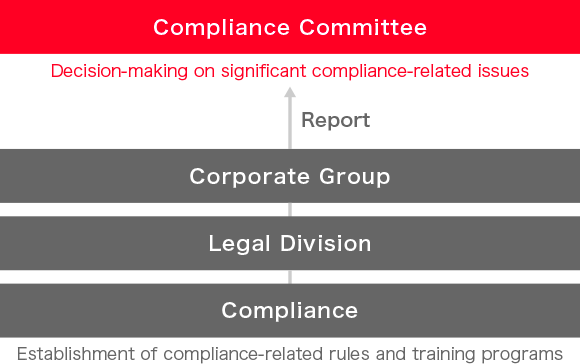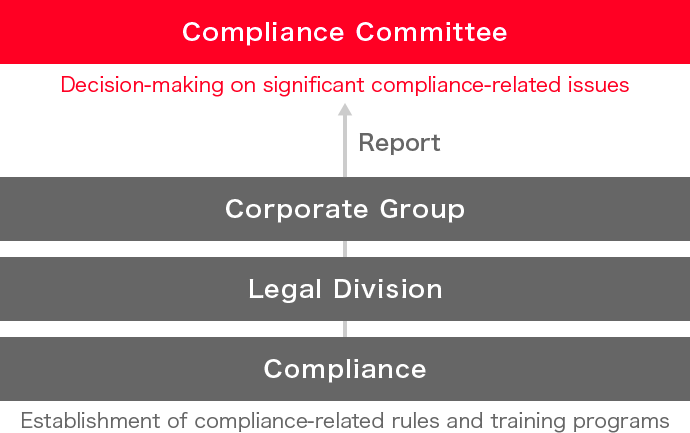 Compliance Training Program
To enhance employee awareness of compliance-related issues, Yahoo Japan Corporation ("Company") requires all new employees, whether recent graduates or mid-career hires, to take compliance-related training courses. In fiscal 2018, the training was held to 982 new employees.
Comprehension and retention of course materials are reinforced through quarterly compliance education targeting all employees on specific themes such as personal information protection, proper information handling, harassment prevention, and intellectual property rights protection, etc. In addition, compliance training on harassment, anti-social forces, information management, prevention of insider trading is held for new managers, and harassment training is held for managers.


Compliance Self-Checks
We provide surveys to all our employees so that they can conduct self-check of their compliance knowledge. The results of these surveys are consolidated by the compliance supervisors for use in pinpointing and resolving compliance issues.
Specialized Training by Departments
We offer more specialized compliance-related training courses designed to meet the specific requirements of individual departments. Departments handling users' personal information, for example, are offered courses on legal and regulatory issues related to information security.
Reinforcement and Monitoring via Online Learning
We periodically conduct online compliance education programs to instill compliance awareness via the intranet.
Compliance Hotline (Internal Reporting System)
We have established a Compliance Hotline that allows whistle-blowing of compliance violations such as violations on laws and regulations and on internal rules. Reception staff both within and outside the Company strictly respect the privacy of whistle-blowers and the person consulting, and additional measures have been put in place to protect them from any negative consequences as a result of their disclosure. Currently, there are three hotlines available: compliance division, directors (president and representative director, and full-time audit and supervisory board members) and external law firm.
In fiscal 2018, there were 76 reported cases of whistle-blowing. The reported incidents were examined and addressed within each department and their results have been reported to the Compliance Committee and the Board of Directors meetings.